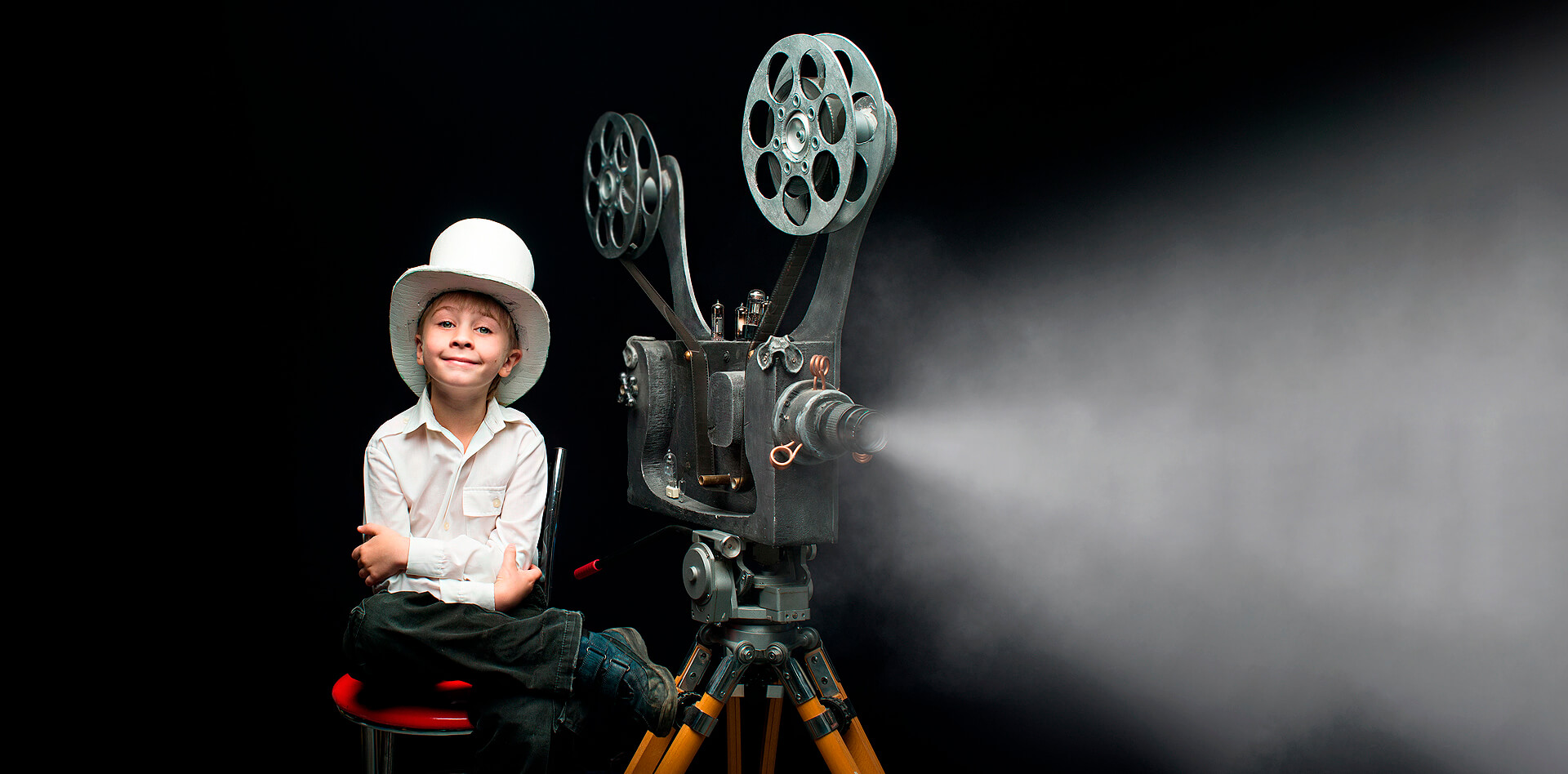 Animation courses at
«Montessori Center»
PRICES
Subscription prices "At school"

| | | |
| --- | --- | --- |
| Lessons in subscription | Individual lessons | Group lessons * |
| 4 lessons | | |
| 8 lessons | | |
| 12 lessons | | |
| 16 lessons | | |
| 24 lessons | | |
| 32 lessons | | |
| 70 lessons | | |
Trial lesson individually – 200 UAH
Trial lesson in the group – 95 UAH
Trial lesson individually – 6 USD
Trial lesson in the group – 4 USD
Trial lesson individually – 6 EUR
Trial lesson in the group – 4 EUR
Trial lesson individually – 450 RUB
Trial lesson in the group – 260 RUB
* 2 to 10 students study in a group
Our subscriptions do not have a period of use!
Warn us about your absence from the lesson in 24 hours.
We will not be able to save payment for the lesson if you did not warn us about the absence on time.
Subscription prices "ONLINE"

Lessons in subscription
Individual lessons
Group lessons *
4 lessons

1800 UAH

55 USD

55 EUR

4200 RUB

820 UAH

31 USD

31 EUR

2235 RUB

8 lessons
12 lessons
16 lessons
24 lessons
32 lessons
70 lessons
Trial lesson individually – 200 UAH
Trial lesson in the group – 95 UAH
Trial lesson individually – 6 USD
Trial lesson in the group – 4 USD
Trial lesson individually – 6 EUR
Trial lesson in the group – 4 EUR
Trial lesson individually – 450 RUB
Trial lesson in the group – 260 RUB
* 2 to 5 students study in a group
Our subscriptions do not have a period of use!
Warn us about your absence from the lesson in 24 hours.
We will not be able to save payment for the lesson if you did not warn us about the absence on time.
ANIMATION COURSES AT «MONTESSORI CENTER»
All children love cartoons! They collect cards and toys with their favorite cartoon heroes and play with them all day long. What about learning how to make cartoons yourself? Just imagine a child delighted with inventing the hero himself and his adventures, his joy when the picture came to life! All this is real in the animation club at the "Montessori Center" art school.
This concentration of animation courses for children is the key to a brilliant future for your child. During these lessons he or she will be able to create :
animated drawings,
characters' design,
static and mobile backgrounds for the frame,
cartoon scripts,
characters' portraits and locations for them.
Studying at the school of animation not only gives children the opportunity to learn how to draw and 'revive' heroes but is also a way to convey their thoughts and experiences to the outside world. Such communication of children and adults is used as an innovative method in education.
Analysis of the stories that excite the child and require external expression through a drawing provides a complete picture of his mental condition and inner experiences. Most often, children transmit their vivid memories, emotional turmoil, or try to convey their cherished desires to adults.
At the lessons, children use a lot of natural materials, not just a computer and a camera. Scissors, plain and colored paper, cardboard, plasticine, pencils, paints, sand and clay are used. By creating their masterpieces step by step, children learn to be patient and attentive. The consistency of the story, created by various frames develops logical thinking and fantasy.
By creating a cartoon, children are taught to responsibility and well-coordinated teamwork. Often it turns out that a shy child might reveal remarkable organizational skills at work that really inspires him.
Animation lessons for children in our school of art are held in a warm and relaxing atmosphere. Under the thoughtful guidance of our professional teachers, children are charged with energy and positive emotions at all lessons and feel self-confident enough to prove their abilities. The animation process requires a gradual improvement of the decision-making skills and the development of the plot. This not only stimulates imagination but also trains mind sharpness and helps you learn how to act confidently in unusual situations.
From the very first lessons, children discover a new wonderful world of movies and cartoons. Now for him it is not magic, but a thoughtful process that requires physical and mental effort. We will not only teach you to create and animate your heroes, but also tell you about the history of animation, cartoon and film animation in the early cinemas, reveal the benefits of the profession of a cartoonist, scriptwriter or a director. We will teach you how to make a montage, voice acting and master modern computer programs used to create cartoons.
In the process of creating a cartoon, a child acquires many creative skills necessary for art. A kid learns to 'feel' colors and learns the rules of color rendition, develops his speech and masters different techniques of drawing, sculpting, and becomes acquainted with other types of art. During the voiceover work, children gain multiple acting skills, set their voices and learn to convey and express different emotions with varying intonation. It liberates children and forms a comprehensively developed, erudite personality.
Visit the animation courses at "Montessori Center" in Kyiv and soon you will be able to see the first cartoon created by your children. Perhaps this will be the beginning of their career as world-wide famous animators!
«MONTESSORI CENTER» – No. 1 AMONG ANIMATION COURSES
"Огромное спасибо Кристине, педагогу по живописи! Девочки с восторгом рисуют и это самое важное, что может дать педагог – желание творчества." 
"Ходили на рисование, испанский язык… очень нравилось! Детки были в восторге ? плюс награждения ежемесячные нас очень радовали. Индивидуальный подход к деткам чувствовался. На рисовании было много детей и преподавателю не всегда удавалось всем  уделять время к сожалению, но результаты были очень хорошие даже не смотря на возраст деток на тот момент. Испанские слова и песенки все еще поют и помнят. Спасибо школе надеюсь к вам еще вернемся!
Дочери нравится заниматься в школе искусств "Монтессори центр". А поскольку сейчас нет возможности быть в стенах Вашей студии, занятие онлайн – это отличное решение. Спасибо.
Ребенку нравится заниматься, очень любит рисовать. Хорошо что есть уроки онлайн. Ждем с нетерпением открытия школы.
Спасибо!!! У вас чудесные педагоги!!! Мы очень рады!
Очень хорошо что сейчас есть уроки онлайн, так как детям скучно сидеть дома. Лизе нравится заниматься рисованием.
Уроки онлайн нам нравятся, занимаемся с удовольствием танцами. С нетерпением ждем открытия школы.
Mom of Malinovskaya Valeria
Все очень нравится. Преподаватели отличные!
Я больше, чем 2 года занимаюсь в "Монтессори центре" вокалом с Екатериной Королёвой. Петь – моё любимое дело с детства, но долго не могла найти своего преподавателя. Придя на первый урок к Катерине, я влюбилась в вокал заново. Безумно счастлива, что нашла педагога, который меня чувствует и вдохновляет. После каждого занятия мне хочется творить. На уроки прихожу с радостью и с нетерпением жду следующего. Спасибо Катерине и "Монтессори центру".
Ходим на рисование, очень нравится преподаватель Елена Ступак, приятная атмосфера + отличный результат. Ребенок ходит с удовольствием. Единственное, хотелось бы лояльного отношения по поводу правила 24 часа в случае отмены, иногда по состоянию здоровья не можешь отменить урок за 24 часа. Мы ходим уже 3 года, можно иногда делать исключения.
Мы очень довольны! "Монтессори центр" с большой буквы "Супер". Хорошо все настроено "по-ноткам". Мои два мальчика-живчика бегут наперегонки к своим Катюшам. Испробовали все: и английский, и лепку, и барабаны, и пение, и музыку, выжигание. Нам очень сложно остановиться на одном, т.к. выбор очень большой. И это радует. Спасибо Вам большое.
Хожу на вокал примерно месяц и уже видны результаты. Мне очень нравится, буду продолжать упорно стараться. Спасибо за знания и поддержку.
Огромная благодарность моему преподавателю по вокалу Наташе за терпение и усердную работу. Вижу свое постепенное развитие. Спасибо!
Мы родители Валерии Матющенко, 6 лет. Занимаемся в "Монтессори центре" с 3-х лет лепкой, потом рисование, английский, вокал (сначала хор), затем фортепиано.
Все преподаватели на отлично: заводные, отзывчивые, вкладывают душу в детей, а не просто проводят занятия: и Лилия, Настя, Анна, Мария, Лена. Лера всех очень любит. Очень удобная система бессрочного абонемента.
Благодаря "Монтессори центру" за 6 лет очень много успели в развитии ребенка. Она пошла в школу в 5 лет и не отстает от других деток, которые старше.
Очень повезло, что живем в этом доме, где "Монтессори".
Спасибо "Монтессори центру"!

Parents of Valeria Matyushchenko
Наши дети Александра и Екатерина очень любят посещать "Монтессори центр", а особенно рисование, танцы и пение. Большое спасибо преподавателям и всему коллективу за отлично поставленный процесс обучения. Наши дети просто в восторге.
Хожу уже на гитару второй год в Монтессори Центр к Лесе, сначала играл на классике, теперь на электрогитаре. Мне очень нравится, я очень рад, что занимаюсь в Монтессори Центре.
Мои внуки Дегтяр Анастасия и Дегтяр Михаил посещают "Монтессори центр" с большим удовольствием. Михаил изучает английский, а Анастасия рисует. Добились больших успехов. Огромное спасибо преподавателям центра за чуткое отношение к детям.
Хожу на рисование примерно месяц и за это время мой навык в рисовании повысился. Очень нравится преподаватель Кристина. Урок проходит в теплой и дружелюбной обстановке. Очень нравится.
В Монтессори центр моя дочка Соня начала ходить 3 года назад, еще в садике. Сейчас она уже ученица 2 класса и ее любовь к балету стала еще больше!! Нам очень повезло, что мы открыли для себя эту школу! Здесь ребенок имеет возможность раскрыться, развить свои таланты и просто быть довольным и счастливым, танцуя, рисуя, играя на инструментах! Это здорово!
Моя Соня с огромным удовольствием ходит на занятия по балету. Она обожает не только танцевать, но и разучивать новые движения, но и преодолевать трудности на своем пути к цели… учиться сидеть по-долгу на шпагате и потом очень этим гордится! И это благодаря нашему супер тренеру Виктории! Она очень коммуникабельна, находит подход к деткам, учит их выносливости и креативности, при этом она строга и любит дисциплину! Что невероятно стимулирует. Как же приятно детям выступать на концертах Монтессори центра на больших сценах и видеть восхищенные лица своих родных в зале!!
Хотелось, единственно что, внести предложение немного модернизировать зал, в котором проходят занятия…там давно ничего не менялось! Думаю, что было бы здорово видеть на стенах зала фотографии детей, учеников Монтессори с концертов! Это бы их очень стимулировало и еще больше давало сил и желание заниматься дальше и достигать новых вершин! Спасибо, что вы есть!)
Занимаюсь в данной музыкальной школе более 4-х лет и не устаю радоваться каждому новому уроку. Имела множество возможностей контактирование не только со своим преподавателем, но и с другими коллегами и осталась довольна всеми! Они отзывчивые, понимающие и готовые принять и помочь реализовать даже самые необычные композиции… В общем, в целом, советую данную школу – для развития творческих талантов.