«MONTESSORI CENTER» DANCE SCHOOL
Excellent poise and grace, good posture and the ability to control your body: those are the skills we strive to instill in kids since childhood. Besides the indescribable delight from the educational process, lessons at "Montessori Center" dance school contribute to their future physical and mental health.
At the classes of various dance styles, our students master different techniques to improve their performance, learn more about basic and modern styles of dance. Our teachers pay a lot of attention to the musical development of the students, their ability to perceive music and move along with the tune, catch the mood of the melody and reflect it with their bodies.
Dance lessons at the choreography school of "Montessori Center" contribute to the development of artistic skills. While dancing, it's not enough to move to the beat of the music, you should learn how to control facial expressions, interact with the audience, convey a certain meaning to each and every movement.
The skill of performing in front of the large audience is of great importance for the future of the kid. The dance studio for children makes even a shy kid an open-hearted, and teaches to focus on each moment of the performance. Such skills allow them not only to dance on the stage but also to perform in public without the sense of fear.
The dance studio in Kiev at "Montessori Center" schools conducts group and individual classes. Children learn to work in a team and to be in harmony with the others.
Achieving absolute precision of the movements is possible only through regular and patient practice. This teaches children never to concede defeat and move towards a cherished goal. Solo performances teach students to be responsible. At this very moment, they are alone on a large stage, in harmony with the music and keeping the attention of the whole audience only on himself or herself.
"Montessori Center" Dance School regularly organizes concerts and has its own choreography festival, "Peti Pa Fest", in order to give students an unforgettable experience of standing ovations and to improve their performing skills. Our students are always excitedly preparing for each act and are energized by the public, willing to feel the pleasure of applause.
Our teachers are true master practitioners in their field, and are endowed with a special attitude towards their job and to each student. We never blame anyone for mistakes and do not have any form of assessment, we do not constrain the creativity and aim to develop the natural talent of every dancer. For students who have successfully mastered the basic training program, we help to find their own unique style of performance.
The classes at the dance school of "Montessori Center" are taught for children and adults of any age and level of skills. We offer reasonable prices combined with a highly professional level of training. Dance with us, participate and win all-Ukrainian and world competitions, enjoy music and dance!
Students of the Montessori Center have a unique opportunity to perform not only at school concerts, but also at national competitions on large stages.
Since 2014, the Montessori Center team has been actively organizing the Petit Pa Fest choreography festival. Our students always actively participate in competitions and show high results, being inspired by new successes and achievements!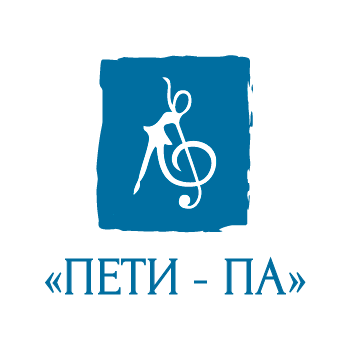 FESTIVAL OF MODERN AND CLASSICAL CHOREOGRAPHY

«SATURDAY CONCERTS»
MUSIC PROJECT
The musical project CONCERTS ON SATURDAYS was created by the Montessori Center in 2012 especially for students of music schools. At "SATURDAY CONCERTS", our students take their first small steps to the big stage, hone their skills and go through qualifying rounds to participate in national and international competitions.