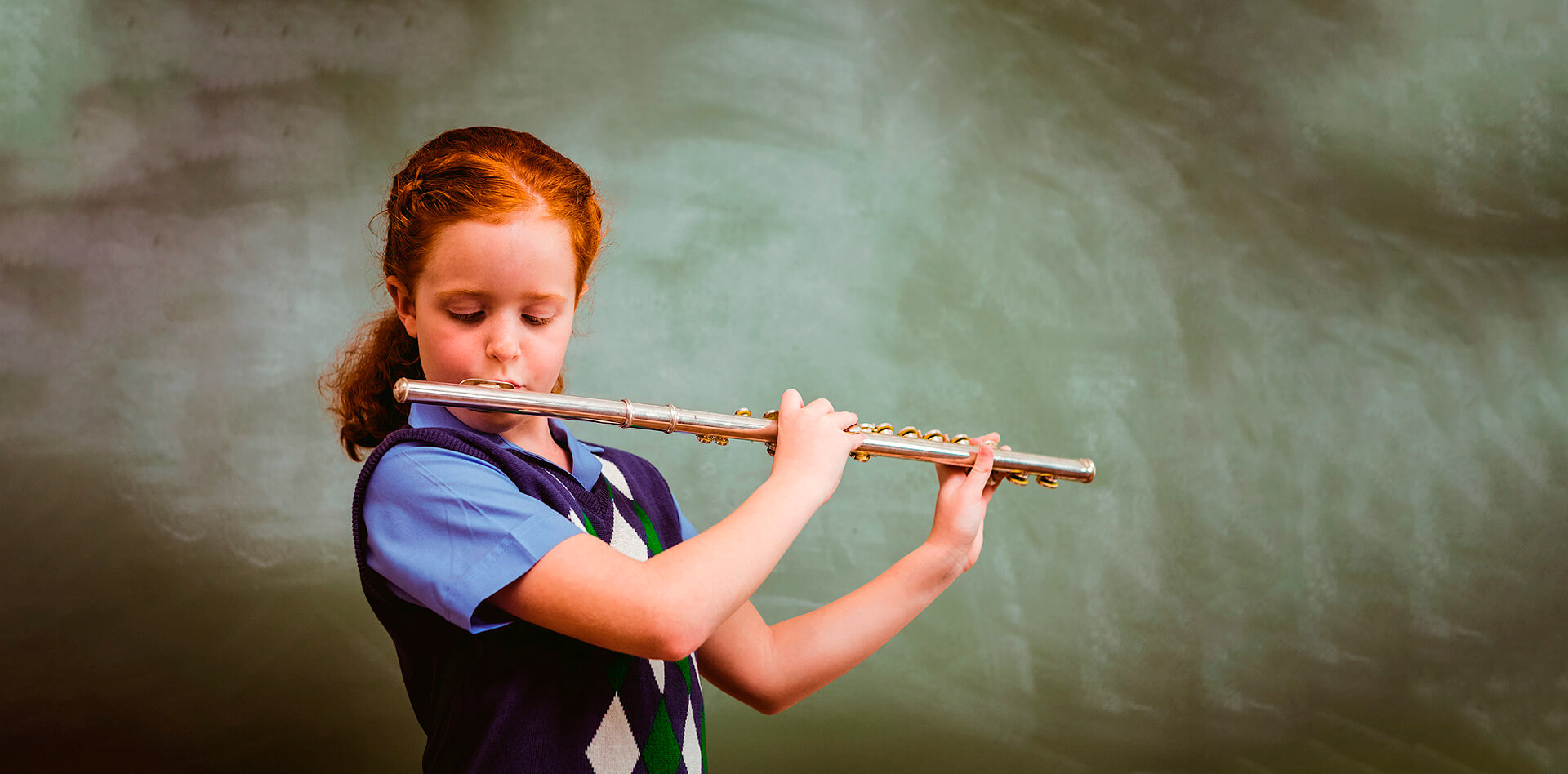 Flute lessons at
«Montessori Center»
Subscription prices "At school"

Lessons in subscription
Individual lessons
Group lessons **
1 lesson

370 UAH

$14

€13

1024 RUB

220 UAH

$9

€8

609 RUB

4 lesson
8 lesson
12 lesson
16 lesson
* Currency switching button – at the top
** 2 to 10 students study in a group
Subscription prices "At home"

Lessons in subscription
Individual lessons
Group lessons **
1 lesson

400 UAH

$15

€14

1107 RUB

200 UAH

$8

€7

554 RUB

4 lesson
8 lesson
12 lesson
16 lesson
* Currency switching button – at the top
** 2 to 4 students study in a group
Subscription prices "ONLINE"

Lessons in subscription
Individual lessons
Group lessons **
1 lesson

220 UAH

$9

€8

612 RUB

110 UAH

$5

€4

306 RUB

4 lesson

880 UAH

$33

€31

2447 RUB

440 UAH

$17

€15

1224 RUB

8 lesson

1760 UAH

$66

€61

4894 RUB

880 UAH

$33

€31

2447 RUB

12 lesson

2640 грн.

$95

€90

7340 руб.

1320 грн.

$49

€45

3670 руб.

16 lesson

3520 грн.

$130

€120

9785 руб.

1760 грн.

$65

€60

4890 руб.
* Currency switching button – at the top
** 2 to 5 students study in a group
FLUTE LESSONS AT THE MUSIC SCHOOLS OF «MONTESSORI CENTER»
YOUR SHORTCUT TO THE VIRTUOUS PERFORMANCES
It is impossible to have a harmonious personality development without music education. Music ennobles a person and fills the soul with creativity and art. Learning how to play the flute is like having a guide to the world of music, prioritizing aesthetics of the inner world which is transmitted from this amazing musical instrument right to the student.
The music schools of "Montessori Center" provide education through the understanding of the person, his or her problems, nurturing a reverent attitude towards music, developing self-esteem and self-confidence, teaching to be responsible for your actions and yourself. Learning how to play the flute is easy with our help because we do not assess the student and do not punish for mistakes, we gradually reveal the creative potential inherent in everyone and polish the skills in a friendly atmosphere. The teachers of our schools are professionals in their field who do not force the children to practice but help them to enjoy the learning process in an entertaining way.
Even the first flute lessons with a tutor are designed to fascinate the child with the amazing world of flute music and to engage the kid in the learning process without parental coercion but by his or her own will.
Flute lessons focus on gaining the basic skills of playing a musical instrument. Young musicians learn how to hold a flute, how to open and close the holes in the body of the instrument, how to cover the holes with your lips and tongue and how to make a clear sound. The easiest type of flute for beginner students is a recorder. It is small and simple in design. For the advanced level, a transverse flute is used. However, it is more appropriate for older children who have already mastered the recorder to perfection.
For the children of primary school age, proper skeletal development and muscle growth are extremely important. Flute lessons contribute to the exclusion of the pathologies of the chest, its internal organs and the respiratory system.
To make progress and eventually start practicing on a transverse flute instead of a recorder, special attention is paid to the theory of music, musical notation, solfeggio and other musical disciplines. It is impossible to improve musicality and hearing without brilliant theoretical knowledge. The teachers of our schools know how to present the material in a fascinating way so that the students do not lose interest in the classes.
We encourage our students to perform at the concerts and participate in various contests, organize their own bands or solo projects. Our graduate students are recognized not only because of the national performances but due to their participation in the worldwide competitions. This experience develops self-confidence in children, makes them more easy-going and disciplined, requires a lot of time and preparation.
It's not enough to memorize every single note of the melody to have a brilliant performance, you need to be able to feel the music, think logically and avoid mistakes. For each concert a student should have a special musical "behavior" to convey the mood of the piece. Thus, young musicians polish their acting skills.
Love music as much as we love it, play with your soul and with all your heart, and we will share with you our skills and knowledge.
«MONTESSORI CENTER» – NO. 1 AMONG PRIVATE MUSIC SCHOOLS
Дочери нравится заниматься в школе искусств "Монтессори центр". А поскольку сейчас нет возможности быть в стенах Вашей студии, занятие онлайн – это отличное решение. Спасибо.
Ребенку нравится заниматься, очень любит рисовать. Хорошо что есть уроки онлайн. Ждем с нетерпением открытия школы.
Спасибо!!! У вас чудесные педагоги!!! Мы очень рады!
Очень хорошо что сейчас есть уроки онлайн, так как детям скучно сидеть дома. Лизе нравится заниматься рисованием.
Уроки онлайн нам нравятся, занимаемся с удовольствием танцами. С нетерпением ждем открытия школы.
Mom of Malinovskaya Valeria
Все очень нравится. Преподаватели отличные!
Я больше, чем 2 года занимаюсь в "Монтессори центре" вокалом с Екатериной Королёвой. Петь – моё любимое дело с детства, но долго не могла найти своего преподавателя. Придя на первый урок к Катерине, я влюбилась в вокал заново. Безумно счастлива, что нашла педагога, который меня чувствует и вдохновляет. После каждого занятия мне хочется творить. На […]
Ходим на рисование, очень нравится преподаватель Елена Ступак, приятная атмосфера + отличный результат. Ребенок ходит с удовольствием. Единственное, хотелось бы лояльного отношения по поводу правила 24 часа в случае отмены, иногда по состоянию здоровья не можешь отменить урок за 24 часа. Мы ходим уже 3 года, можно иногда делать исключения.
Мы очень довольны! "Монтессори центр" с большой буквы "Супер". Хорошо все настроено "по-ноткам". Мои два мальчика-живчика бегут наперегонки к своим Катюшам. Испробовали все: и английский, и лепку, и барабаны, и пение, и музыку, выжигание. Нам очень сложно остановиться на одном, т.к. выбор очень большой. И это радует. Спасибо Вам большое.
Хожу на вокал примерно месяц и уже видны результаты. Мне очень нравится, буду продолжать упорно стараться. Спасибо за знания и поддержку.
Огромная благодарность моему преподавателю по вокалу Наташе за терпение и усердную работу. Вижу свое постепенное развитие. Спасибо!
Мы родители Валерии Матющенко, 6 лет. Занимаемся в "Монтессори центре" с 3-х лет лепкой, потом рисование, английский, вокал (сначала хор), затем фортепиано. Все преподаватели на отлично: заводные, отзывчивые, вкладывают душу в детей, а не просто проводят занятия: и Лилия, Настя, Анна, Мария, Лена. Лера всех очень любит. Очень удобная система бессрочного абонемента. Благодаря "Монтессори центру" […]
Parents of Valeria Matyushchenko
Наши дети Александра и Екатерина очень любят посещать "Монтессори центр", а особенно рисование, танцы и пение. Большое спасибо преподавателям и всему коллективу за отлично поставленный процесс обучения. Наши дети просто в восторге.
Хожу уже на гитару второй год в Монтессори Центр к Лесе, сначала играл на классике, теперь на электрогитаре. Мне очень нравится, я очень рад, что занимаюсь в Монтессори Центре.
Мои внуки Дегтяр Анастасия и Дегтяр Михаил посещают "Монтессори центр" с большим удовольствием. Михаил изучает английский, а Анастасия рисует. Добились больших успехов. Огромное спасибо преподавателям центра за чуткое отношение к детям.
Хожу на рисование примерно месяц и за это время мой навык в рисовании повысился. Очень нравится преподаватель Кристина. Урок проходит в теплой и дружелюбной обстановке. Очень нравится.
В Монтессори центр моя дочка Соня начала ходить 3 года назад, еще в садике. Сейчас она уже ученица 2 класса и ее любовь к балету стала еще больше!! Нам очень повезло, что мы открыли для себя эту школу! Здесь ребенок имеет возможность раскрыться, развить свои таланты и просто быть довольным и счастливым, танцуя, рисуя, играя […]
Занимаюсь в данной музыкальной школе более 4-х лет и не устаю радоваться каждому новому уроку. Имела множество возможностей контактирование не только со своим преподавателем, но и с другими коллегами и осталась довольна всеми! Они отзывчивые, понимающие и готовые принять и помочь реализовать даже самые необычные композиции… В общем, в целом, советую данную школу – для […]
Добрий день, читачу! Надіюсь, що тобі весело та комфортно тут ❤ Оскільки я навчаюсь тут вже багато років, можу дати тобі пораду – НЕ БІЙСЯ! Йди до своєї мрії! Малюй, грай, танцюй, співай!!! Надіюсь, що ти здійсниш свою мрію з допомогою Montessori Centr! А я, в свою чергу, ДЯКУЮ за таку чудову школу і таких […]
Давно ходила в Монтессори на рисование, сейчас занимаюсь музыкой. Преподаватели здесь замечательные, они понимают своих учеников и находят индивидуальный подход к каждому. Хорошо здесь то, что программа занятий не скучная. Тут дают теорию, после чего можно выбрать ту песню которую сам хочешь. Желание петь, рисовать и прочее не угаснет. Очень советую эту школу!!❤