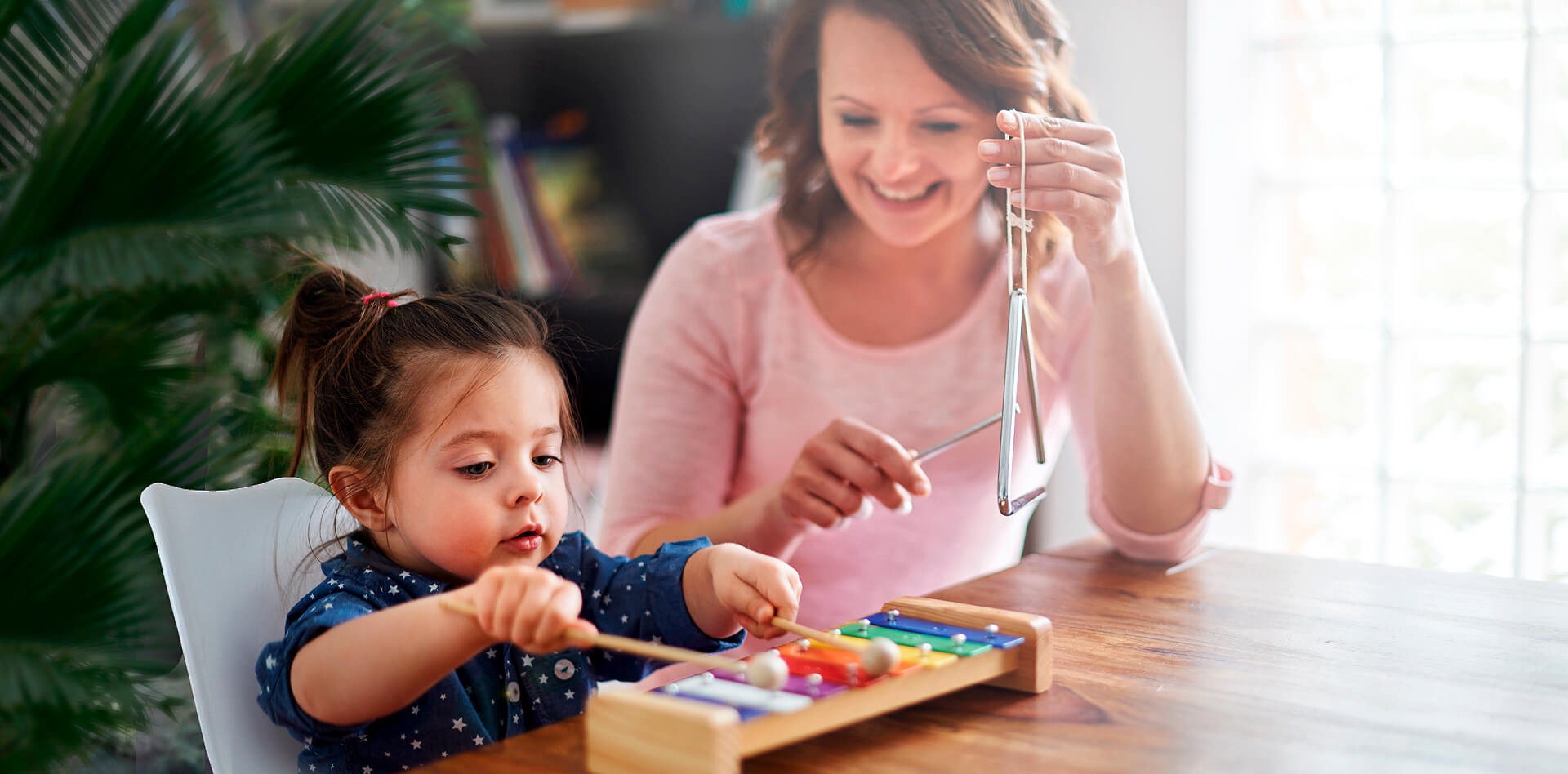 Lessons of an Early Musical Development
at «Montessori Center»
Subscription prices "At school"

Lessons in subscription
Individual lessons
Group lessons *
1 lesson

370 UAH

$14

€13

1024 RUB

220 UAH

$9

€8

609 RUB

4 lessons
8 lessons
12 lessons
16 lessons
24 lessons
32 lessons
Trial lesson individually – 135 UAH
Trial lesson in the group – 95 UAH
Trial lesson individually – $5
Trial lesson in the group – $4
Trial lesson individually – €4,5
Trial lesson in the group – €3
Пробный урок индивидуально – 350 RUB
Пробный урок в группе – 250 RUB
* 2 to 10 students study in a group
Subscription prices "At home"

Lessons in subscription
Individual lessons
Group lessons *
1 lesson

400 UAH

$15

€14

1107 RUB

200 UAH

$8

€7

554 RUB

4 lessons
8 lessons
12 lessons
16 lessons
24 lessons
32 lessons
* 2 to 4 students study in a group
Subscription prices "ONLINE"

Lessons in subscription
Individual lessons
Group lessons *
1 lesson

220 UAH

$9

€8

612 RUB

110 UAH

$5

€4

306 RUB

4 lessons

880 UAH

$33

€31

2447 RUB

440 UAH

$17

€15

1224 RUB

8 lessons

1760 UAH

$66

€61

4894 RUB

880 UAH

$33

€31

2447 RUB

12 lessons

2640 UAH

$95

€90

7340 RUB

1320 UAH

$49

€45

3670 RUB.

16 lessons

3520 UAH

$130

€120

9785 RUB

1760 UAH

$65

€60

4890 RUB

24 lessons

5280 UAH

$195

€183

14680 RUB

2640 UAH

$99

€93

7340 RUB

32 lessons

7040 UAH

$260

€244

19570 RUB

3520 UAH

$130

€124

9780 RUB
Trial lesson individually – 110 UAH.
Trial lesson in the group – 55 UAH.
Trial lesson individually – $4,5
Trial lesson in the group – $2,5
Trial lesson individually – €4
Trial lesson in the group – €2
Пробный урок индивидуально – 290 RUB
Пробный урок в группе – 140 RUB
* 2 to 5 students study in a group
LESSONS OF AN EARLY MUSICAL DEVELOPMENT AT «MONTESSORI CENTER»
It was believed that the child's acquaintance with music should not happen earlier than at 6-7 years. The enrollment in music schools begins somewhere about this age because children already have enough experience and skills to study music theory. Their general physical condition and body structure allow them to interact with musical instruments.
Nevertheless, parents, psychologists, and educators began to notice that music lessons for children of an earlier age have a positive impact on their future physical and mental and development. As for now, there are different programs of an early musical development for young students.
Music schools of "Montessori Center" provide music lessons for children of younger preschool age in order to develop harmonious personalities, fully developed and possessing musical tastes of a grown-up. Music ennobles the soul, allows you to interact with the outer world and helps you to gain self-confidence. In particular, such classes are really beneficial for children with the lack of attention and hyperactivity. They need to learn how to focus and work passionately.
Music lessons for children also have a positive effect on mental development. Fingering strings and pressing the keys causes irritation that stimulates the nerve endings at the fingertips, which, in turn, leads to the construction of new neural connections in the brain. Fine motor skills allow children to fully develop their physical condition, and that's great!
Constant stimulation of auditory memory will help your children even more in the future, especially at school- and thus, they will be able to memorize everything much easier and hurt themselves less at home.
Such exercises have a beneficial effect on the physical health of children – prevention of defects in the development of the respiratory organs, the musculoskeletal system, and the flexibility of their hands and fingers. Breathing exercises, singing, and onomatopoeia lay the foundation for the future development of clean speech without any impediments. Their acquaintance with music is accompanied by the acquisition of rhythm and tempo skills. All this develops the hearing and musicality of the child.
Lessons at the private music school for children at the Montessori Center are held in a warm, friendly atmosphere. Our teachers can interest the child during the lesson, concentrate his attention, gently teach him how to stay focused.
It is necessary to instill a love of music in children not only within the walls of music schools but also at home. Play some classical music to your children, ask them which instrument plays a specific part. Use mental cards with some pictures of musical instruments. Arrange a quiz on guessing a type of a musical instrument by its sound. Turn your children's homework in an exciting game.
The school of early musical development at "Montessori Center" offers everything you need for full-fledged classes. Come to us with a request for a trial lesson and become a part of our musical family!
«MONTESSORI CENTER» – NO. 1 AMONG PRIVATE MUSIC SCHOOLS
Дочери нравится заниматься в школе искусств "Монтессори центр". А поскольку сейчас нет возможности быть в стенах Вашей студии, занятие онлайн – это отличное решение. Спасибо.
Ребенку нравится заниматься, очень любит рисовать. Хорошо что есть уроки онлайн. Ждем с нетерпением открытия школы.
Спасибо!!! У вас чудесные педагоги!!! Мы очень рады!
Очень хорошо что сейчас есть уроки онлайн, так как детям скучно сидеть дома. Лизе нравится заниматься рисованием.
Уроки онлайн нам нравятся, занимаемся с удовольствием танцами. С нетерпением ждем открытия школы.
Mom of Malinovskaya Valeria
Все очень нравится. Преподаватели отличные!
Я больше, чем 2 года занимаюсь в "Монтессори центре" вокалом с Екатериной Королёвой. Петь – моё любимое дело с детства, но долго не могла найти своего преподавателя. Придя на первый урок к Катерине, я влюбилась в вокал заново. Безумно счастлива, что нашла педагога, который меня чувствует и вдохновляет. После каждого занятия мне хочется творить. На […]
Ходим на рисование, очень нравится преподаватель Елена Ступак, приятная атмосфера + отличный результат. Ребенок ходит с удовольствием. Единственное, хотелось бы лояльного отношения по поводу правила 24 часа в случае отмены, иногда по состоянию здоровья не можешь отменить урок за 24 часа. Мы ходим уже 3 года, можно иногда делать исключения.
Мы очень довольны! "Монтессори центр" с большой буквы "Супер". Хорошо все настроено "по-ноткам". Мои два мальчика-живчика бегут наперегонки к своим Катюшам. Испробовали все: и английский, и лепку, и барабаны, и пение, и музыку, выжигание. Нам очень сложно остановиться на одном, т.к. выбор очень большой. И это радует. Спасибо Вам большое.
Хожу на вокал примерно месяц и уже видны результаты. Мне очень нравится, буду продолжать упорно стараться. Спасибо за знания и поддержку.
Огромная благодарность моему преподавателю по вокалу Наташе за терпение и усердную работу. Вижу свое постепенное развитие. Спасибо!
Мы родители Валерии Матющенко, 6 лет. Занимаемся в "Монтессори центре" с 3-х лет лепкой, потом рисование, английский, вокал (сначала хор), затем фортепиано. Все преподаватели на отлично: заводные, отзывчивые, вкладывают душу в детей, а не просто проводят занятия: и Лилия, Настя, Анна, Мария, Лена. Лера всех очень любит. Очень удобная система бессрочного абонемента. Благодаря "Монтессори центру" […]
Parents of Valeria Matyushchenko
Наши дети Александра и Екатерина очень любят посещать "Монтессори центр", а особенно рисование, танцы и пение. Большое спасибо преподавателям и всему коллективу за отлично поставленный процесс обучения. Наши дети просто в восторге.
Хожу уже на гитару второй год в Монтессори Центр к Лесе, сначала играл на классике, теперь на электрогитаре. Мне очень нравится, я очень рад, что занимаюсь в Монтессори Центре.
Мои внуки Дегтяр Анастасия и Дегтяр Михаил посещают "Монтессори центр" с большим удовольствием. Михаил изучает английский, а Анастасия рисует. Добились больших успехов. Огромное спасибо преподавателям центра за чуткое отношение к детям.
Хожу на рисование примерно месяц и за это время мой навык в рисовании повысился. Очень нравится преподаватель Кристина. Урок проходит в теплой и дружелюбной обстановке. Очень нравится.
В Монтессори центр моя дочка Соня начала ходить 3 года назад, еще в садике. Сейчас она уже ученица 2 класса и ее любовь к балету стала еще больше!! Нам очень повезло, что мы открыли для себя эту школу! Здесь ребенок имеет возможность раскрыться, развить свои таланты и просто быть довольным и счастливым, танцуя, рисуя, играя […]
Занимаюсь в данной музыкальной школе более 4-х лет и не устаю радоваться каждому новому уроку. Имела множество возможностей контактирование не только со своим преподавателем, но и с другими коллегами и осталась довольна всеми! Они отзывчивые, понимающие и готовые принять и помочь реализовать даже самые необычные композиции… В общем, в целом, советую данную школу – для […]
Добрий день, читачу! Надіюсь, що тобі весело та комфортно тут ❤ Оскільки я навчаюсь тут вже багато років, можу дати тобі пораду – НЕ БІЙСЯ! Йди до своєї мрії! Малюй, грай, танцюй, співай!!! Надіюсь, що ти здійсниш свою мрію з допомогою Montessori Centr! А я, в свою чергу, ДЯКУЮ за таку чудову школу і таких […]
Давно ходила в Монтессори на рисование, сейчас занимаюсь музыкой. Преподаватели здесь замечательные, они понимают своих учеников и находят индивидуальный подход к каждому. Хорошо здесь то, что программа занятий не скучная. Тут дают теорию, после чего можно выбрать ту песню которую сам хочешь. Желание петь, рисовать и прочее не угаснет. Очень советую эту школу!!❤