27сен08:1608:1650% off for beginners on drums lessons!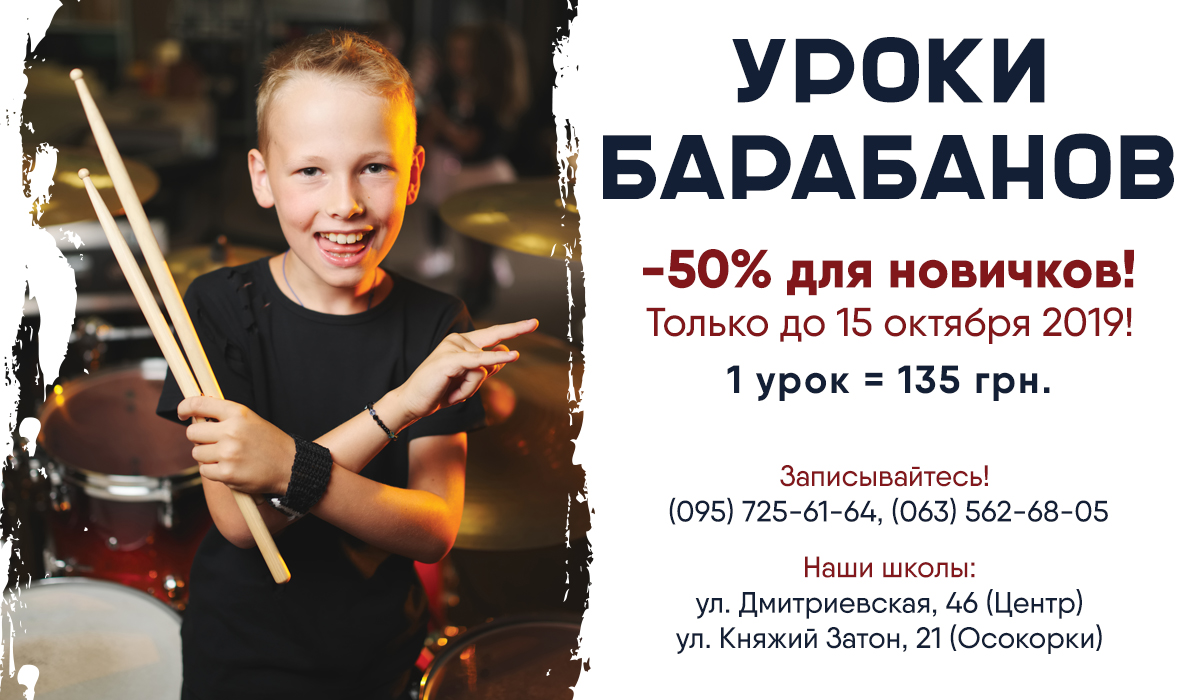 Подробнее

Hot offer! Hurry up to use until October 15, 2019! 50% off for beginners on drums lessons! 1 lesson = 135 UAH.

Drum lessons are held individually in our two schools: 46 Dmitrievskaya St. (Center) and 21 Knyazhy Zaton St. (Osokorky).

We invite boys and girls, as well as adult rockers who want to learn how to play the drum set and charge their everyday life with energy, drive and good mood! Our teachers will professionally teach you to play light rhythms on the drum kit in the first lessons. You will gradually learn more and more tricks and get involved in musical art!

In the beginning there was a rhythm!

Come to the trial drum lesson!