04май10:0010:00All-Ukrainian competition-exhibition "ChildArt.org"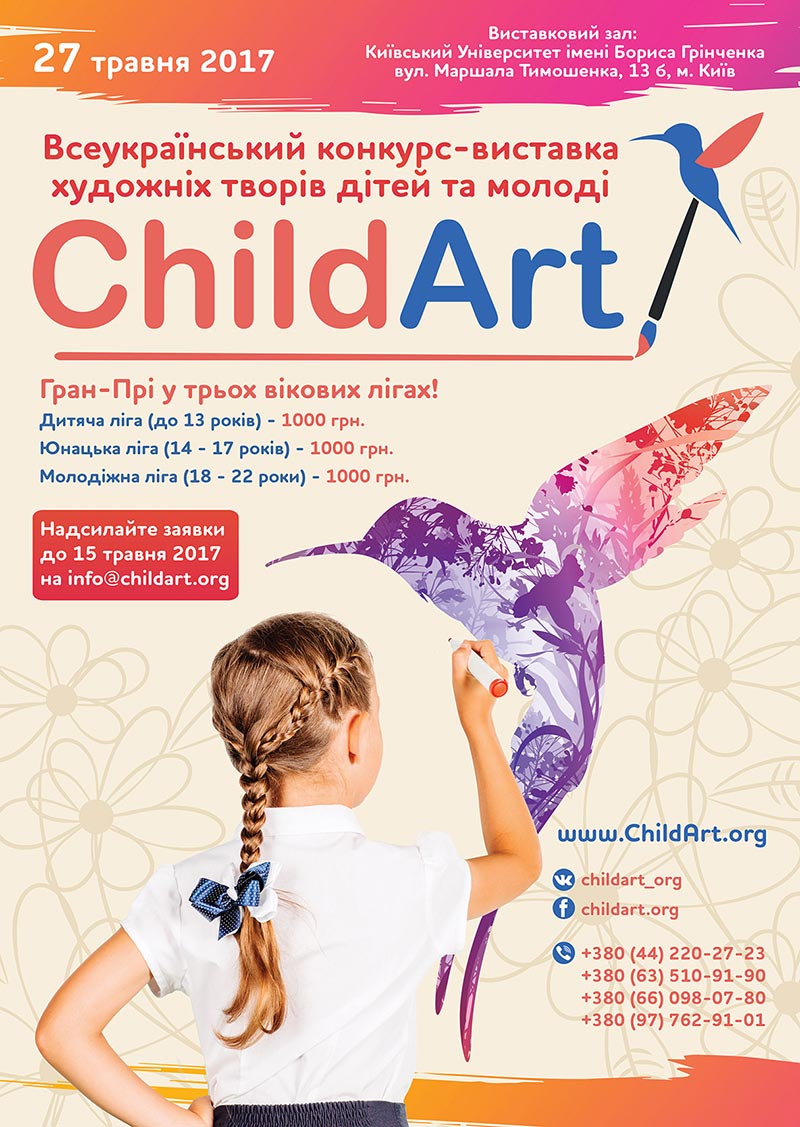 Подробнее

All-Ukrainian competition-exhibition of art works of children and youth "ChildArt.org" will be held in Kiev from May 15 to May 27, 2017.

The opening of the exhibition will be held May 27, 2017 at the Boris Grinchenko Kiev University  at the addres: 13b, Marshal Timoshenko St..

As a result of the competition, all participants will be awarded on May 27, 2017 in the concert hall of Boris Grinchenko Kiev University. Winners in three age-related leagues will be awarded cash prizes of 1000 uah.

Sponsors and partners of the competition-exhibition the 

ArtKopilka

 store will present to the winners desktop easels.

All participants will receive diplomas, medals and souvenirs.

Applications for participation are accepted by e-mail

info@childart.org

until May 15th, 2017.