01март10:0010:00Announcement of our concerts for March and April 2019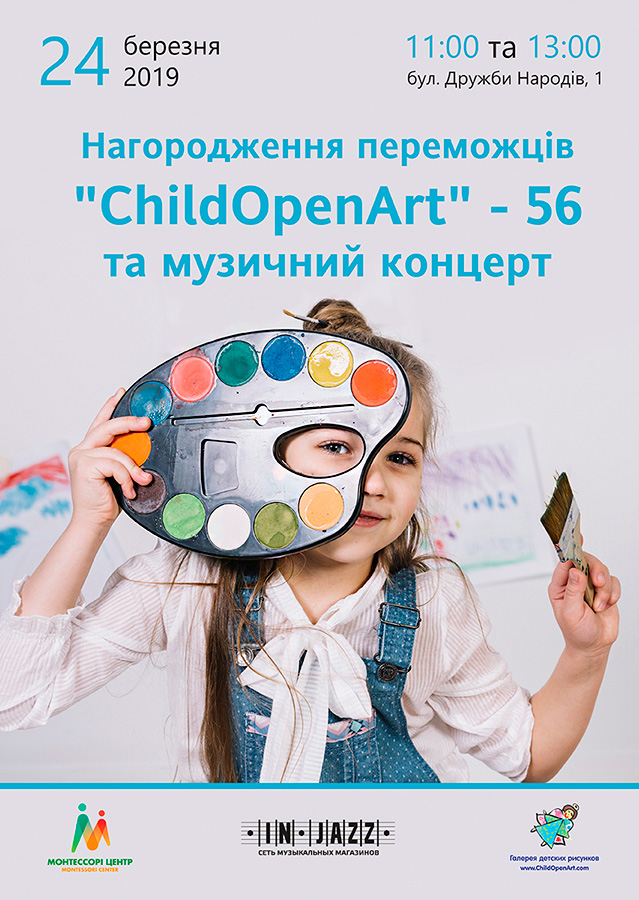 Подробнее

Dear students and parents! A plan of our concerts and competitions for the next two months has been drawn up:
March 3 – concert class teacher pop vocal Tatiana Dimitrova.
March 6 – open exam in classical dance, choreographer Victoria Popova.
March 17 – music ompetition among students of the Montessori Center.
March 24 – a musical concert and awarding the winners of the "ChildOpenArt" drawing contest.
April 6 – 7 – All-Ukrainian open vocal and choir competition VOCAL.UA
April 13 – 14 – All-Ukrainian Open Piano Competition named after S. Prokofiev PIANO.UA

The plan for April will be complemented by two musical concerts. Follow our posters!