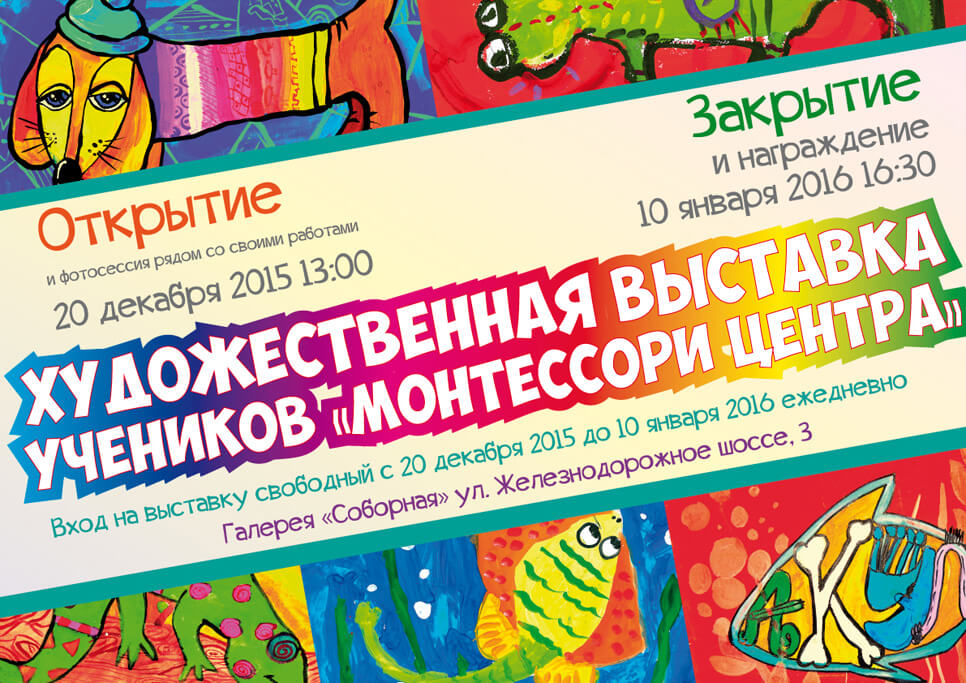 Подробнее

Art exhibition of students' "Montessori Center" will open December 20, 2015 in the gallery "Soborna" at 3 Zaliznychne Shose St.
The staff of our school is found in the gallery on December 20th at 1:00 p.m., to be photographed next to his work and enjoy the show.
The exhibition is open daily and admission is free.
Awarding of the participants and presentation of gifts from the organizers will take place on January 10th, 2016 at 4:30 p.m. Gifts will be given only to the audience!
Waiting for you! See you!