30июль08:0008:00August 1st - "Montessori Center" birthday!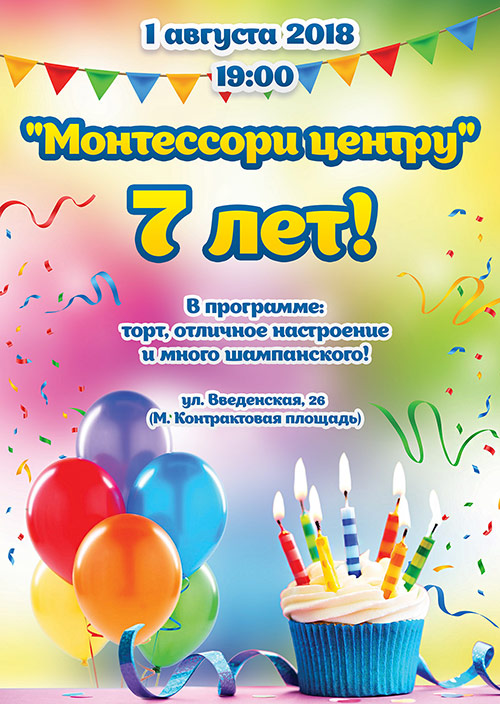 Подробнее

Dear friends!
7 years ago, on August 1st, the first lesson at the Art School International "Montessori Center" was held. For these seven years our team has done a lot!

We together conducted 48 drawings contests ChildOpenArt!
We conducted two All-Ukrainian vocalists competition and the First All-Ukrainian Pianists Contest!
Together we conducted 13 All-Ukrainian Musical Olympiads, where more than 2000 musicians took part!
Together we held 3 All-Ukrainian Contest of Art!
We together spent hundreds of musical concerts, musicals, open lessons!
Our classes are growing and filling with disciples!
Our team is joined by the best specialists!
In our school five directions of training develop!
In our arsenal there are about 10 websites!

We grow professionally, the successes of our students at the All-Ukrainian and International competitions tell about it! Our colleagues teachers have become leaders in team events at creative competitions!

We have acquired during these years valuable partners, friends and like-minded people!

Dear colleagues, students, parents and friends! "Montessori Center" is our homework and work in the classroom, these are daily thoughts and ideas of each specialist who devotes his precious time to working together here…

Let our common home "Montessori Center" flourish, improve and fill with works of art, knowledge, professionalism and inspiration for many years! To we all – wisdom, health and joy of creativity!