03июнь10:0010:00Bring a friend and get a 15% discount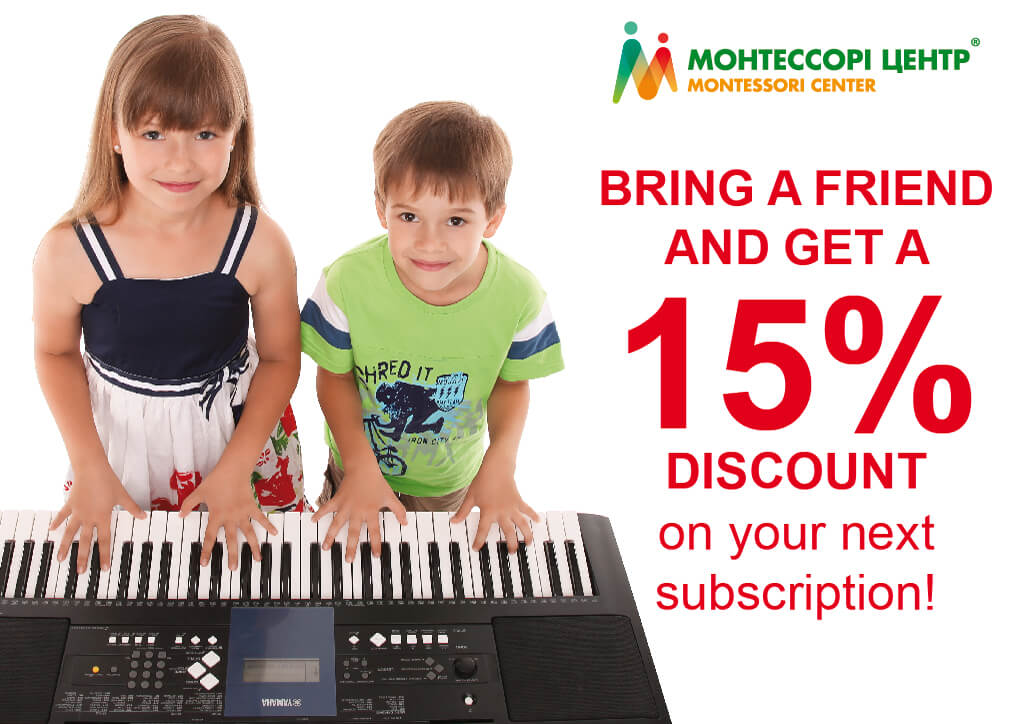 Подробнее

We give a discount for friends! Bring a friend, let him say that he came on the recommendation from you and get a 15% discount on any number of lessons! Maybe your friends have long wanted to learn how to play musical instruments or sing? Your friends might be interested in painting or learning foreign languages! We are waiting for you and your friends at online lessons in all our areas:

School of Music,

art school,

dancing school,

foreign language School,

cutting and sewing.