29ноя10:0010:00ChildOpenArt Children's Drawings Contest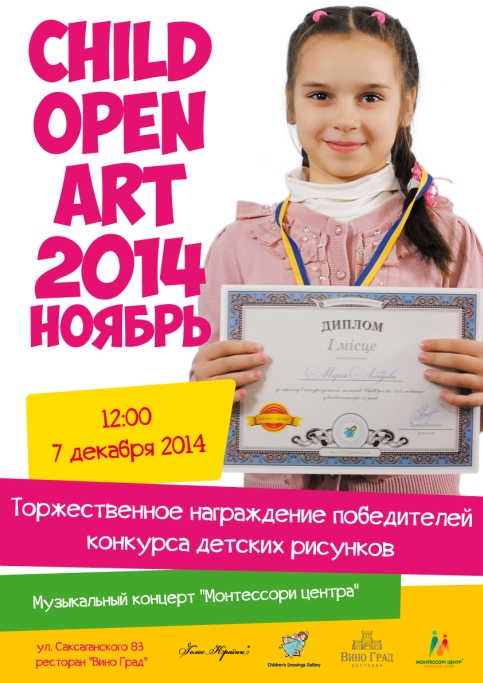 Подробнее

In the last days of November, members of the jury of "ChildOpenArt" – 2014 November" children's drawings contest choose the best works that have been made "Montessori Center" students during the month.
Traditionally – will be awarded prizes, gold, silver and bronze medals, cups and special prizes.
The grand awards for best picture November held on December 7th at 12:00 a.m. in the glamourous "Vino Grad" restaurant on 83 Saksahanskogo St.
The restaurant is equipped with a projector, so all the winners you will see on the big screen and make a photo medalist next to his picture.
In the program – performance of students and teachers of the music school "Montessori Center".
Admission is free for the guests. Come, we are waiting for you!