09фев10:0010:00"ChildOpenArt" Children's Drawings Contest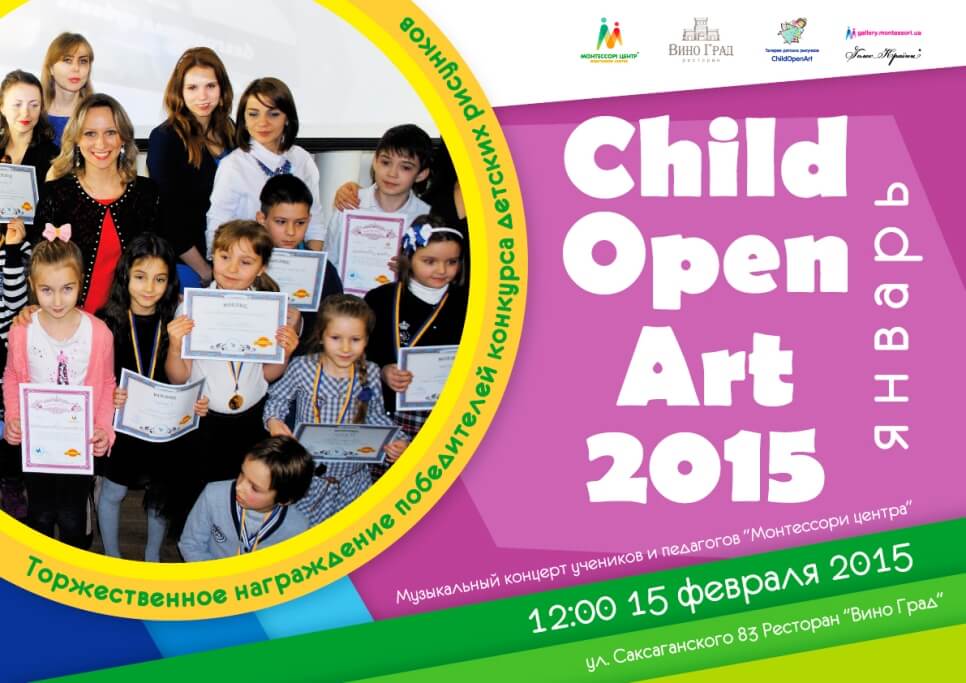 Подробнее

Winners of the contest of children's drawings "ChildOpenArt"-2014, January" will be held on February 15th, 2015 at 12:00 in the "Vino Grad" restaurant on 83 Saksahanskogo St.
The Grand Prix will be played directly in the room! Five nominees will perform the work and get the jury! Best – get the cup and the title of winner of the contest! Lists of nominees are already known!
"Vino Grad" is equipped with a projector that allows you to see the winners of the picture immediately in the hall on the screen and admire the skill of the artist. The restaurant with 120 seats, but in spite of such a large number, the "Montessori Center" always sold at such events. Come be a very solemn and interesting.
Besides the works of young artists, guests listen to a music concert of students and teachers "Montessori Center". Waiting for you!