15авг10:0010:00ChildOpenArt - InJazz Drawings Contest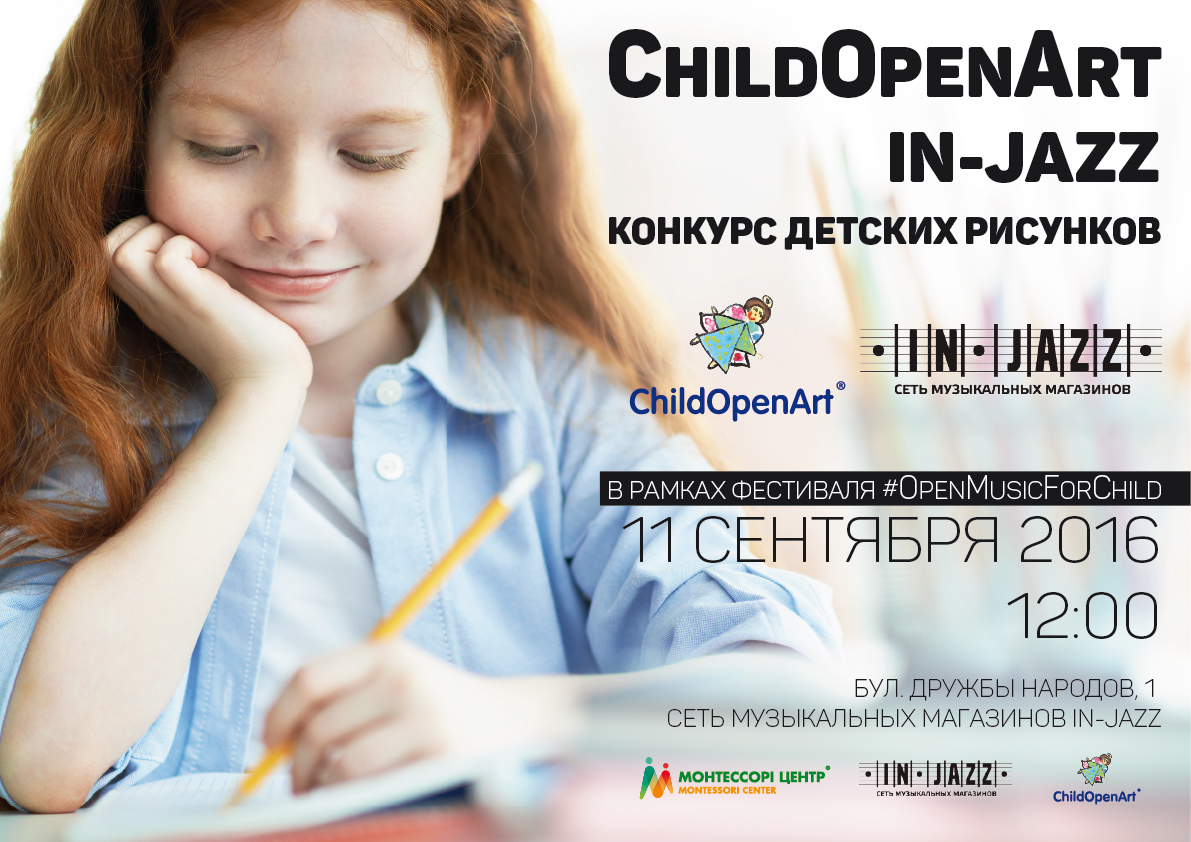 Подробнее

Let's draw the music with "In-Jazz Music Stores Network"! "ChildOpenArt – InJazz" Children's Drawings Contest announces its launch in the framework of the festival #OpenMusicForChild!
The winners will be awarded on September 11 at 12:00 a.m. on the beautiful stage of "In-Jazz" music store!
Send the drawings on the "Music" and "Musical Instruments" theme to email info@montessori.uauntil August 31, 2016.
Drawings of all participants will be placed in the new stand ofwww.childopenart.com.