19фев10:0010:00"ChildOpenArt - XIX" Contest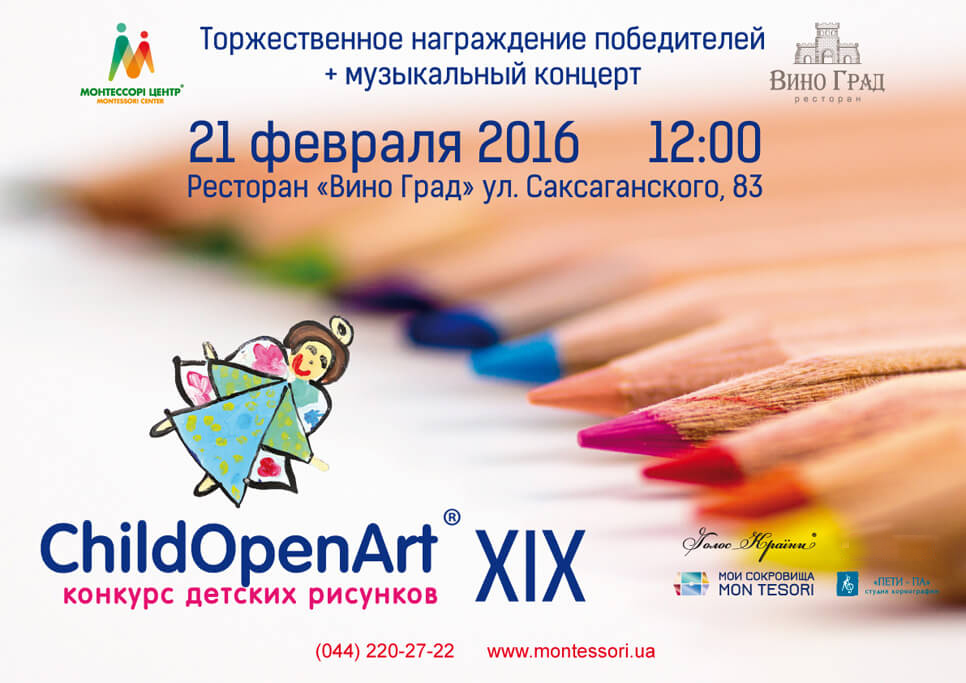 Подробнее

The next competition "ChildOpenArt – XIX" – for the best drawings will be held in January 2016 February 21, 2016 in a beautiful restaurant "Wine Castle" at Str. Saksaganskogo 83. In light of the restaurant terrace will also be held the second round of the competition – the competition for the main prize – the Cup Grand Prix. Participation in the second round will be only the most courageous participants, who invited members of the jury. The theme of the second round is already defined – "Australia".
Admission is free, we are waiting for you!