18янв10:0010:00ChildOpenArt - XVIII Shildren's Drawings Contest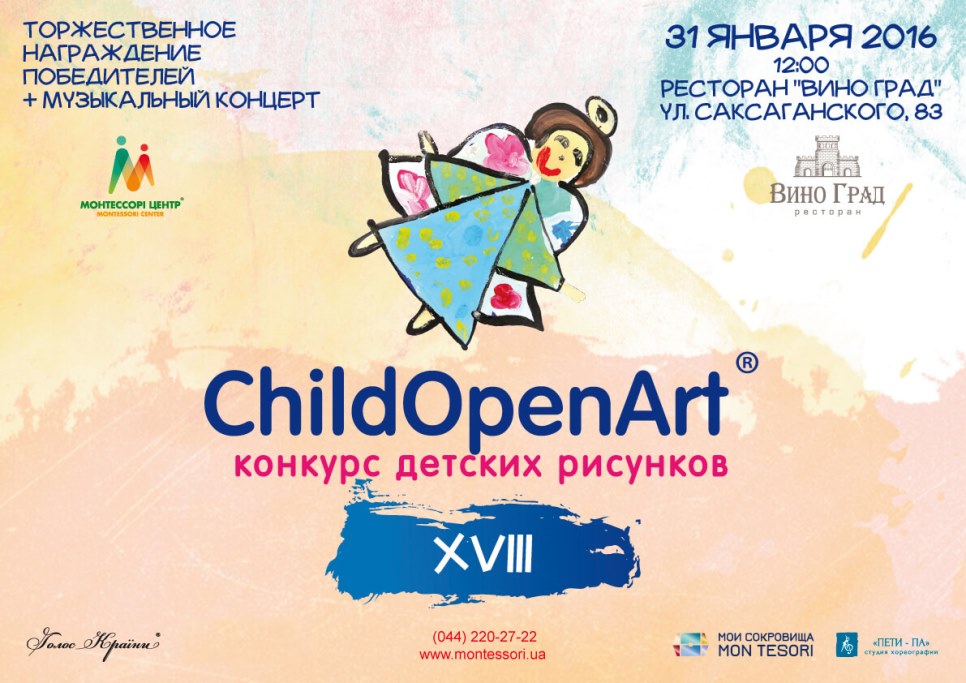 Подробнее

The award ceremony of the contest of children's drawings ChildOpenArt – XVIII held January 31 at 12:00 in a beautiful restaurant "Grapes" at ul. Saksaganskogo 83. We invite the parents and friends of the winners to support the success of creativity. The program – a music concert of students and teachers "Montessori center."
Throughout December, students of art schools created their masterpieces. In these days of jury inciting the results of December and makes lists of winners! We are waiting for the results!