06май10:0010:00Competition among students of Montessori Center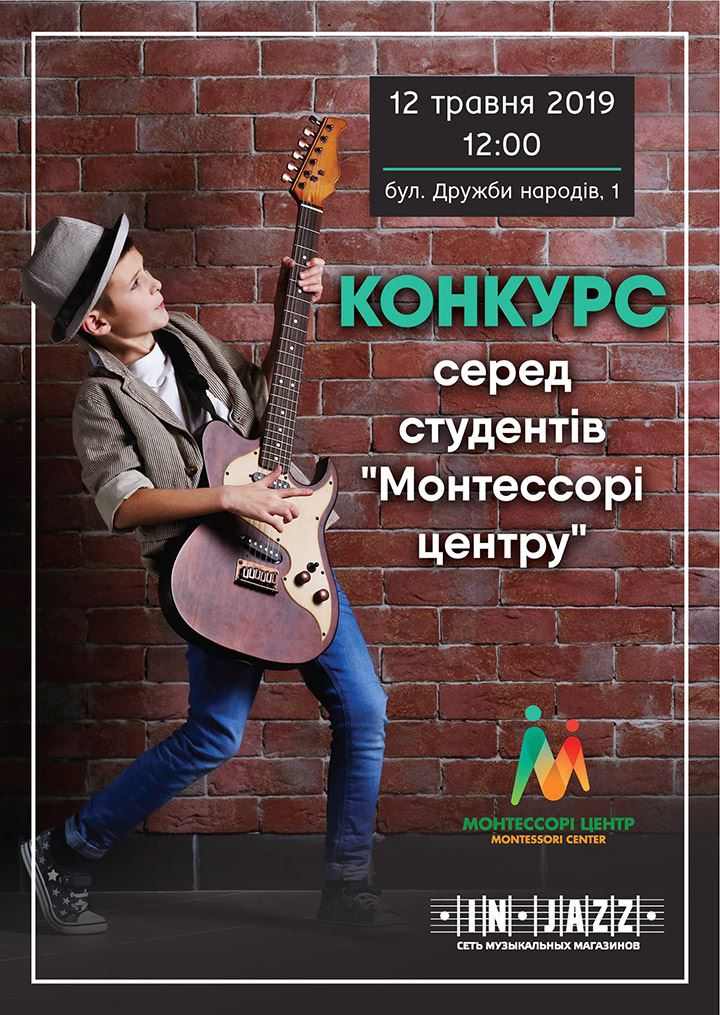 Подробнее

On May 12, 2019 at 12:00, the stage In-Jazz Live will host a musical competition among the students of the Montessori Center!
Our students participate in all nominations and age categories!
The main prizes will be the Grand Prix cups among pianists and vocalists.
Also our guitarists, drummers and violinists will take part in the competitions!
Free entry for parents and friends! Address: Bulvar Druzhby Narodiv, 1
Our students study, act, compete and win!
Join the training at Montessori Center music schools!