25янв10:0010:00Concert class of piano and vocal teacher Ekaterina Chalaya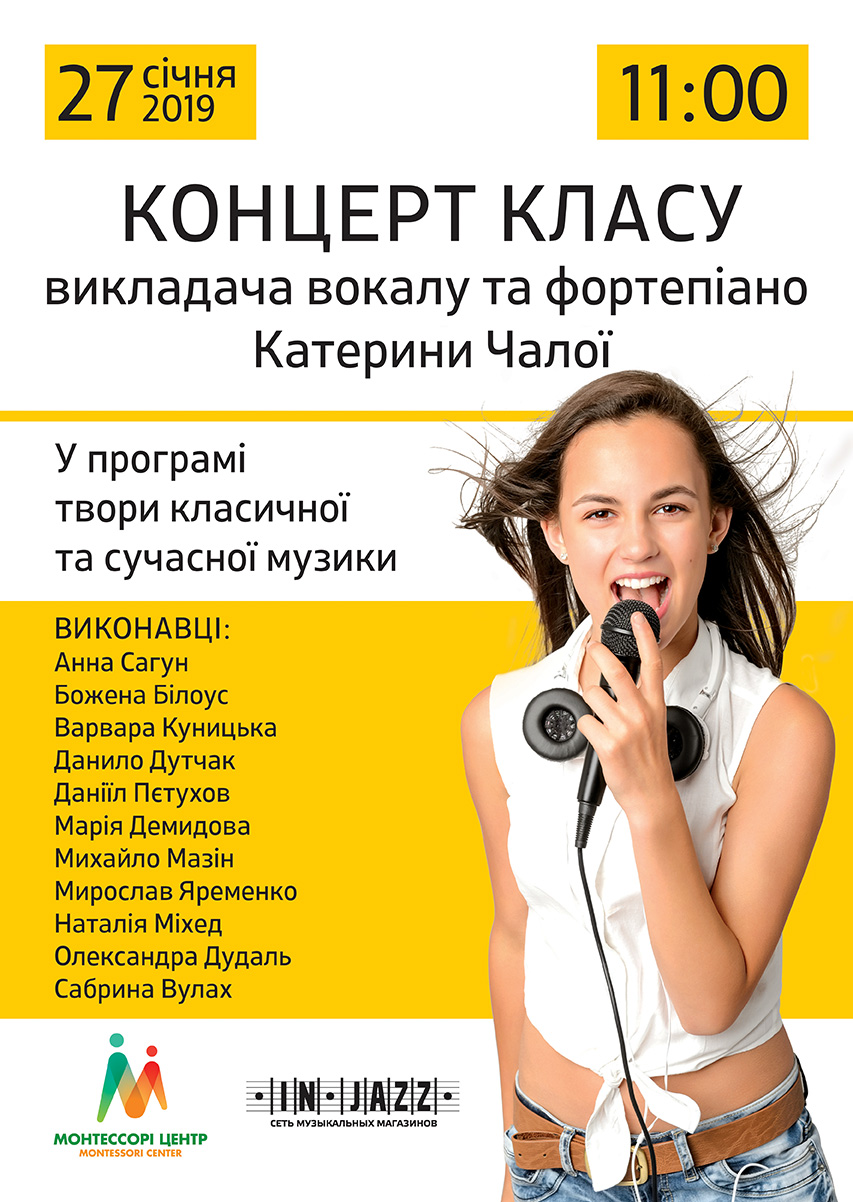 Подробнее

Dear friends! On January 27, at 11:00, the first concert of the class of the teacher of piano and vocal of Ekaterina Chalaya will take place. The program will include works of piano and vocal music, you will get acquainted with the masterpieces of classical and modern times.
Performers are novice artists who regularly attend vocal and piano lessons: Alexandra Dudal, Sabrina Vulakh, Misha Mazin, Danil Dutchak, Miroslav Yaremenko, Varvara Kunitskaya, Natalia Mikhed, Anna Sagun, Masha Demidova, Bozena Bilous.
We wish success to all artists, as well as to their teacher Ekaterina! So that no one would worry and execute his program at the highest level!