26фев07:1107:11Concert of vocal teacher Tatyana Dimitrova's class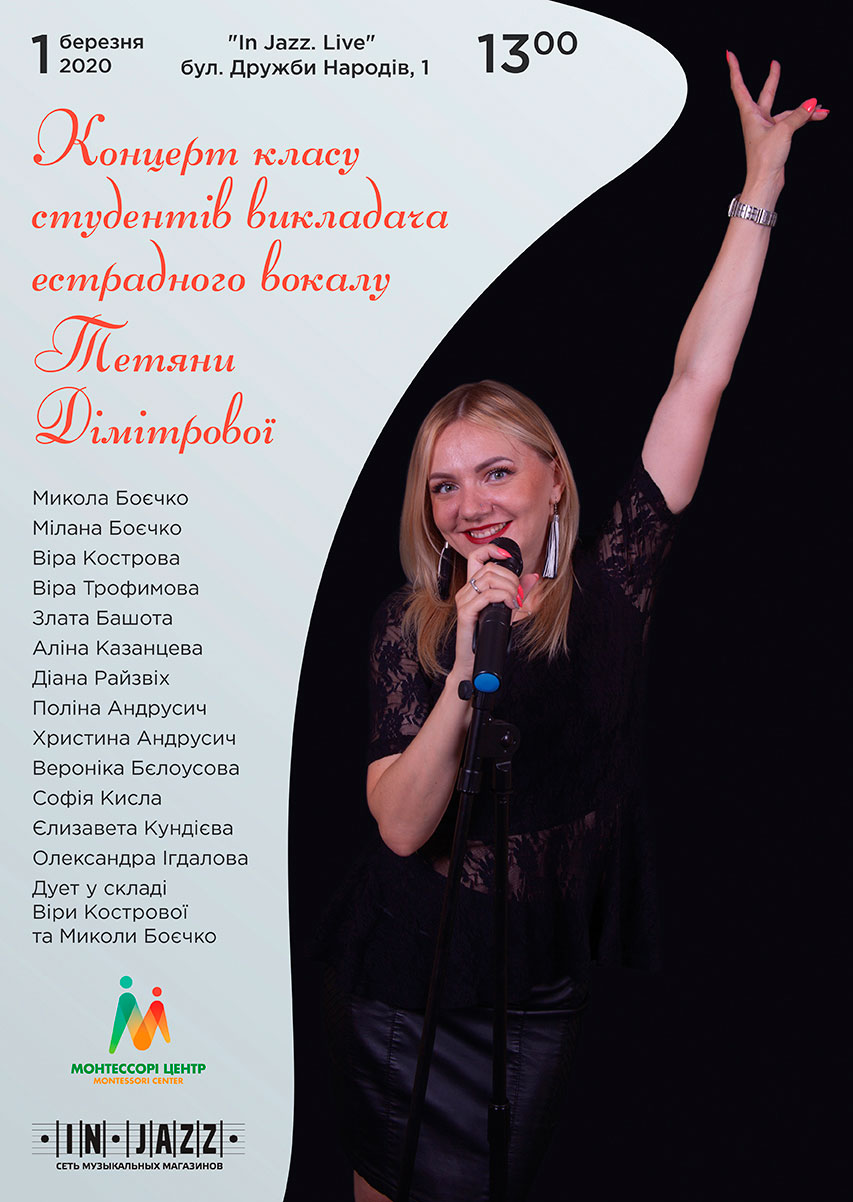 Подробнее

March 1, 2020 at 13:00 on the stage of "In Jazz Live" will be a concert of the class of teacher of pop vocal Tatyana Dimitrova. The program will include student performances, duets and teacher presentations.
Our artists: Nikolai Boechko, Milana Boechko, Vera Kostrova, Vera Trofimova, Zlata Bashota, Alina Kazantseva, Diana Raizvich, Polina Andrusich, Kristina Andrusich, Veronika Belousova, Sofia Kislaya, Elizaveta Kundieva, Alexandra Igdalova, duet with Vera Kostrova and Nikolay Boechko.

We look forward to this music festival and invite all parents and friends to listen and enjoy the performances of our students!