14дек10:0410:04Concerts December 18 and 19, 2021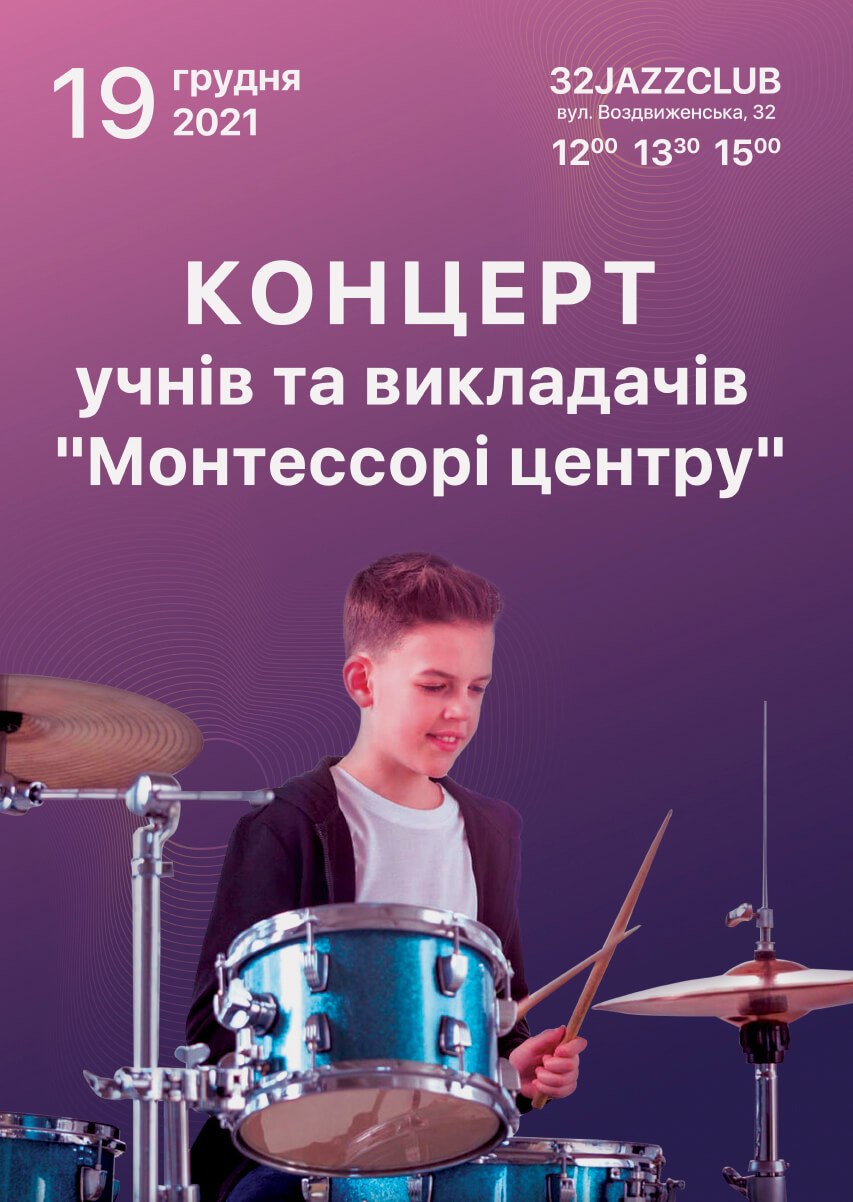 Подробнее

Dear students and parents! Concerts of our talented beginner musicians will take place on December 18 and 19!

On December 18, we will listen to performances in the halls of our schools at two addresses – at Dmitrievskaya, 46 and at Knyazhy Zaton, 21.

On December 19, on the beautiful stage "32 Jazz Club" we will hold a concert in three sections and enjoy the musical programs of pianists, vocalists, drummers and guitarists!

Looking forward to meeting you!