21июль10:0010:00Contest of drawings "ChildOpenArt"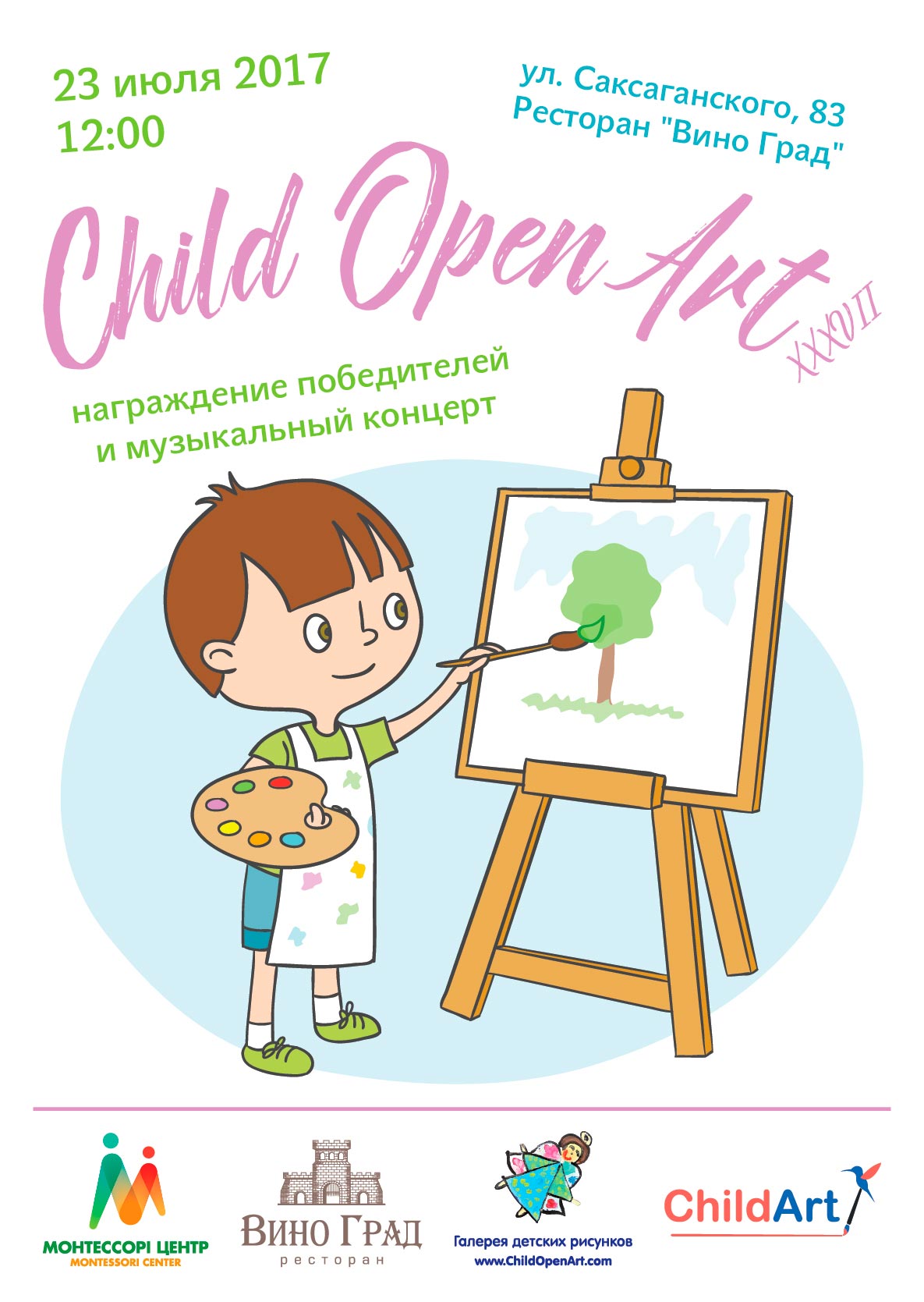 Подробнее

Dear pupils and parents!

We invite you to the solemn rewarding of the winners of the drawing contest "ChildOpenArt – June 2017"!

In June, our students created 189 new unique paintings, which took part in the monthly school drawing competition.

The jury has already determined the best drawings of the month. We will find out the names of the winners already this Sunday, July 23, at 12:00 in the hall of the beautiful restaurant "VinoGrad" at 83, Saksaganskogo St.

Waiting for you!