21ноя10:0010:00Diploma Design Developed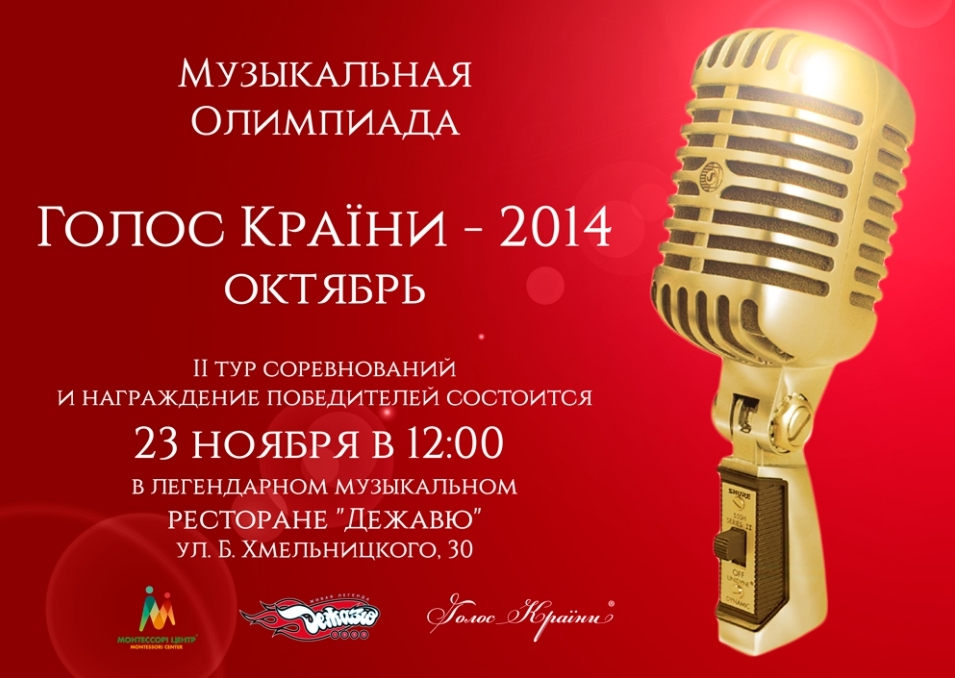 Подробнее

A new design of the diploma of the winner of Music Olympics "Golos Krainy" – 2014, October. The design was developed by talented designer Irina Trofimchuk with whom "Montessori Center" cooperates fruitfully for a long time.
Link on the Irina's works
All winners will be awarded with diplomas in its category and genre. The competition will take place on November 23rd at the scene of the "Dejavue" musical restaurant in Kiev. We wish all contestants winning!