05май10:0010:00Director of "Montessori Center" headed the State Commission in Dnepropetrovsk Academy of Music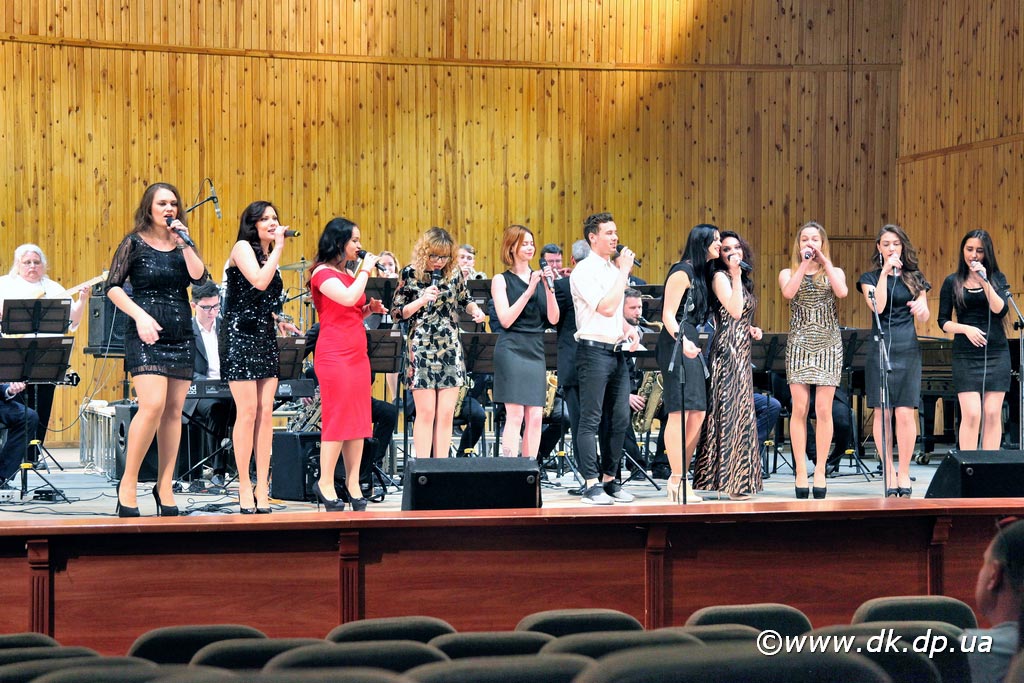 Подробнее

In the Dnepropetrovsk Academy of Music began the state examinations. May 3, 2017 graduated from the music faculty and music college specialization "Musical variety art".

The State Commission noted the highest score of saxophonist Artem Miroshnikov (99 b.), Artem graduated from the Conservatory as a great musician.

High grades (98 b.) also noted graduates: Alexandra Slyusarenko, Alyona Lutsenko, Anna Muzhaylo and Natalia Sulim.

All graduates showed a high level of performing skills in solo compositions and performances in the ensemble.

The graduates were accompanied by a brilliant, superbly staffed student jazz band – the Big Band of the Dnepropetrovsk Academy of Music. The artistic director and conductor of the orchestra is laureate of international competitions and festivals Yuri Palamarchuk.

The State Examination Commission on the specialization "Musical Variety Art" was headed by the Director of the Art School International "Montessori Center" Anna Rosenko.