08окт06:0406:04Discount UAH 4200 for annual passes!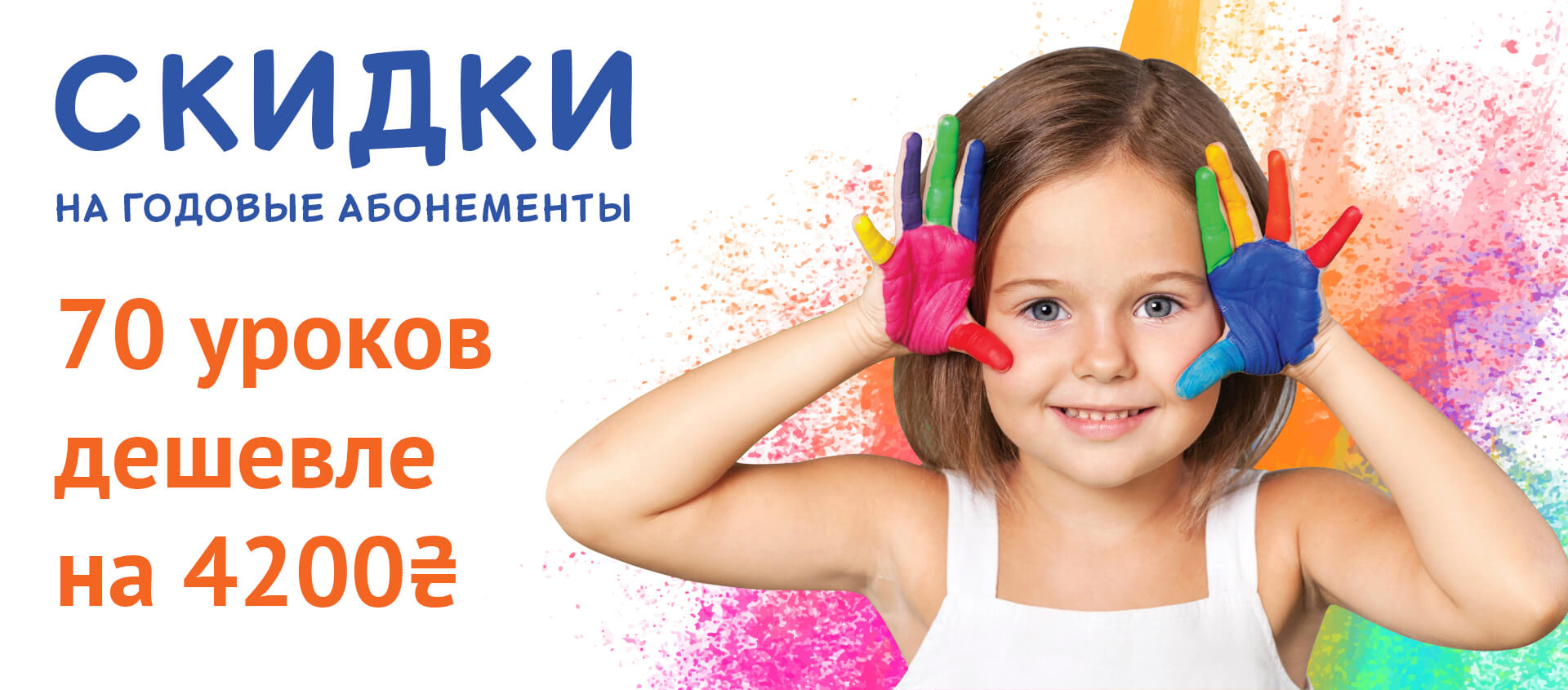 Подробнее

Discount UAH 4200 for annual passes!

The most profitable subscriptions are annual! You save 4200 UAH and get 70 lessons for the whole family!
Individual lessons 235 UAH (instead of UAH 295) per lesson,
Group lessons 120 UAH (instead of 180 UAH) per lesson.

We have many directions, choose the most interesting for any age!
School of Music,
Art school,
Dancing school,
Yoga,
Foreign languages: English, German, Japanese, Spanish (Russian and Ukrainian).

A trial lesson in a group is only 95 UAH.
Individual trial lesson – only 165 UAH.

Join us!