09дек10:0010:00Drawing contest ChildOpenArt - XVII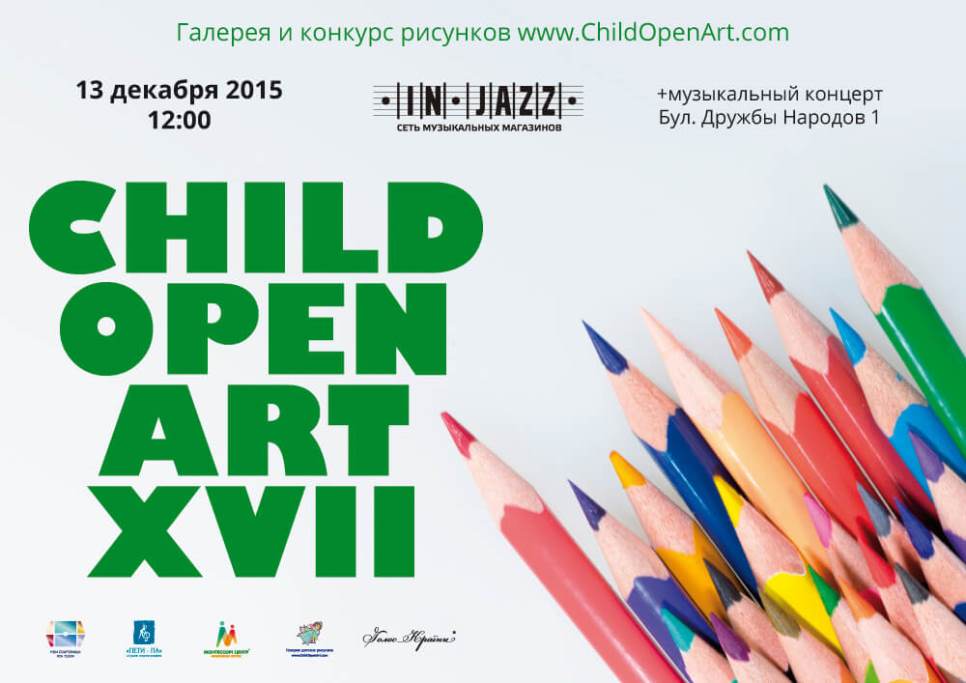 Подробнее

Urochiste nagorodzhennya peremozhtsіv competition on naykraschі malyunki leaf fall vіdbudetsya 13 thoracic about 12:00 on stsenі kompanії "In-Jazz".
Uves leaf hudozhnoї school students "Maria Montessori Center" pratsyuvali over svoїmi masterpieces – tse robots oil guashshyu, olіvtsyami that Aquarella. Sered Works – peyzazhі i, i portraits, still lifes i, i kazkovі plot.
Zhurі competition "ChildOpenart – XVII" in tsі dnі pratsyuє on lists peremozhtsіv. OAO All іmena chempіonіv mi dіznaєmosya 13 thoracic, and takozh pobachimo svoїmi ochima Kartini peremozhtsіv on proektorі great!
Vhіd vіlny, chekaєmo for you!