09фев10:0010:00Famous Sculptor Visited "Montessori Center"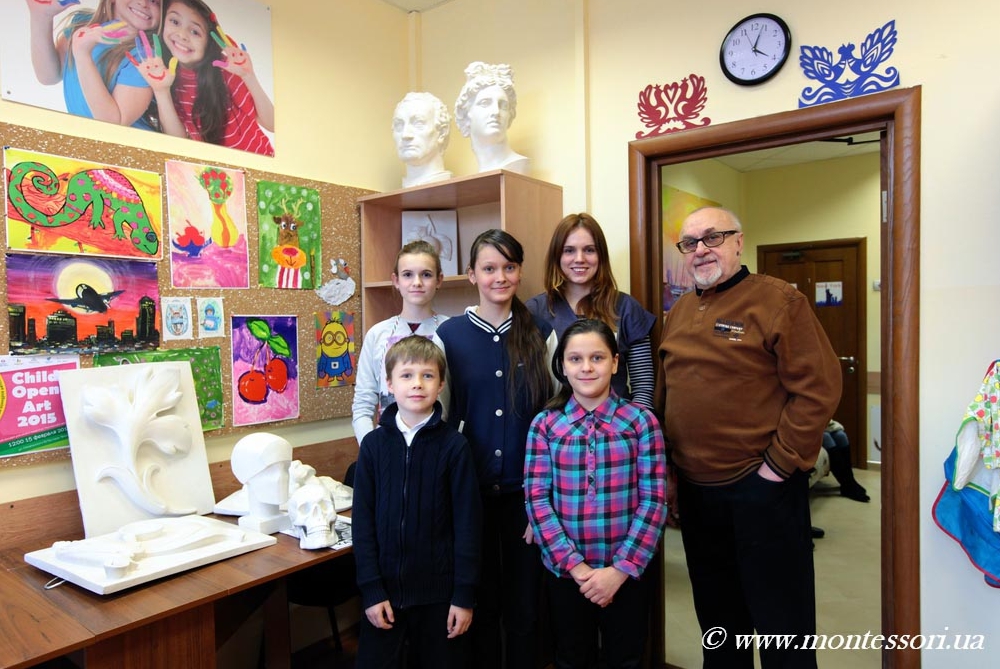 Подробнее

The famous sculptor Yaremenko Anatoliy Nikiforovich visited one of the schools of art "Montessori Center." Anatoliy Nikiforovich is the second time our school has presented its 9 unique sculptures made of gypsum – a rich methodological foundation for students and teachers! Students and the entire teaching staff sincerely thank Anatoliy Nikiforovitch and wish him good health and joint frequent meetings in the future!
In addition to sculptures, Anatoly Nikiforovich treated children and sweet goodies!
The dculptures by Yaremenko Anatoly Nikiforovitch are in many artistic and architectural universities of Ukraine – from Uzhgorod to Lugansk and from Chernigov to Odessa. Methodical fund art schools with their own hands creates Anatoly Nikiforovich with great love and care.