04авг10:0010:00Gifts from our partners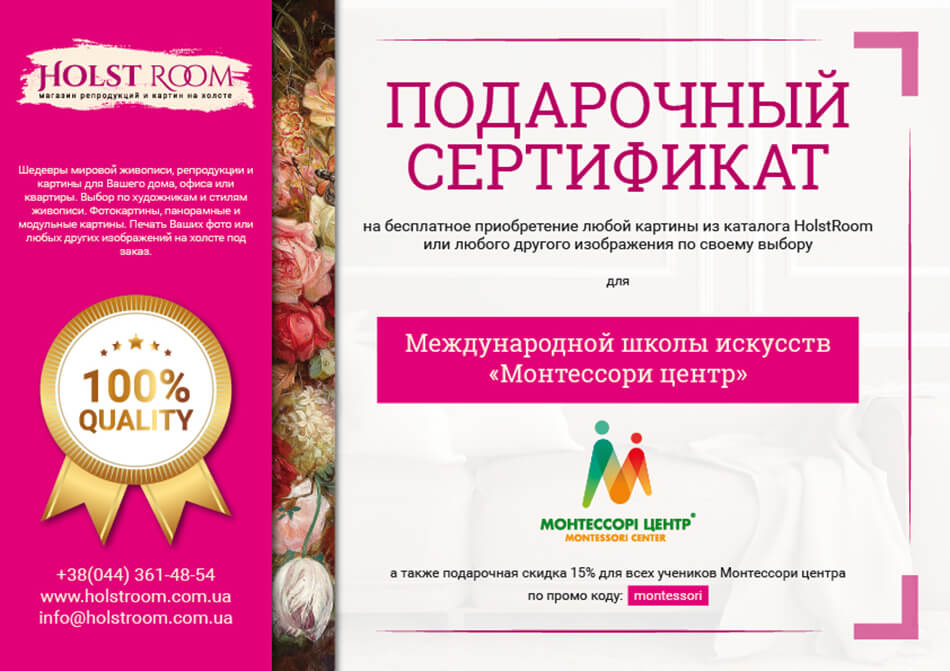 Подробнее

Our regular and long-term partners – store and reproductions of paintings on "Holst Room" canvas birthday present "Montessori Center" gave a 15% discount for our students! Dear our customers, choose the pictures on www.holstroom.com.ua shop online.
Also, "Holst Room" presented "Montessori Center" certificate for the choice of any reproductions. We chose the work of Ivan Aivazovsky's "port of Constantinople." Photo pictures on link.
Very soon, this fabulous reproductions adorn the walls in one of the art school "Montessori Center".
We sincerely thank our partners for a memorable gift and look forward to a long partnership!