18фев10:0010:00"GolosKrainy" Music Olympics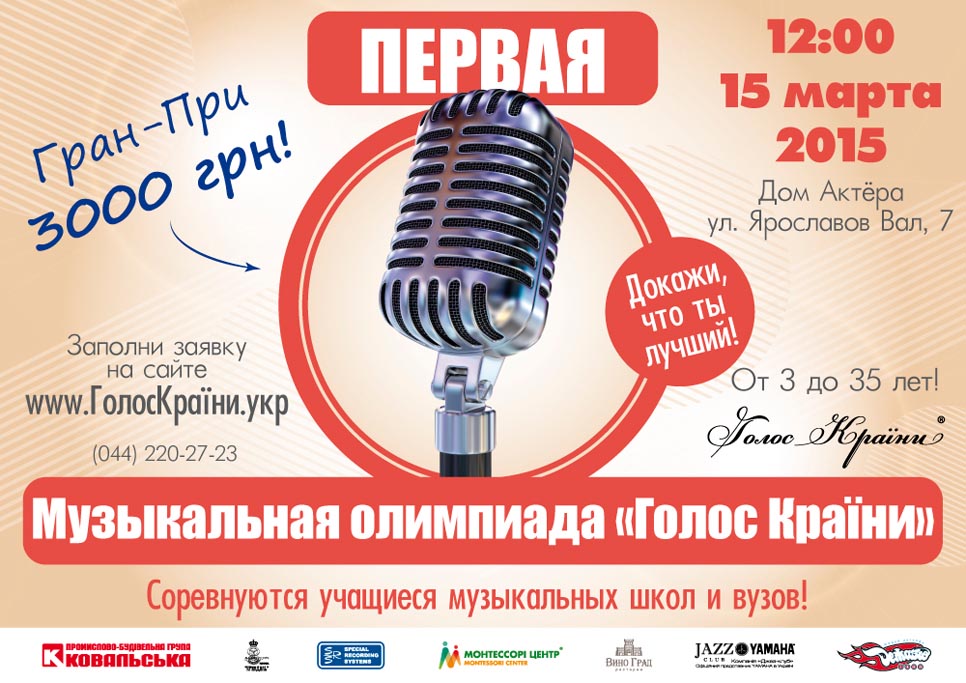 Подробнее

First "GolosKrainy" Music Olympics will be held on March 15th at 12:00 a.m. at the Actor's House concert hall on 7 Yaroslaviv Val St.
Participants invited all interested students of all music schools in the city of Kiev. In the Olympics provided ages – from 3 to 35 years. Nominations in the genres: vocal, instrumental, ensembles.
Apply to participate in the Olympics right now via the website www.goloskrajini.ua
Applications will be accepted until March 5!
Grand Prix – 3000 UAH!
Grab music Jackpot! Prove that you're the best!