21окт10:0010:00"Holos Krainy" Music Olympics Qualifying Rounds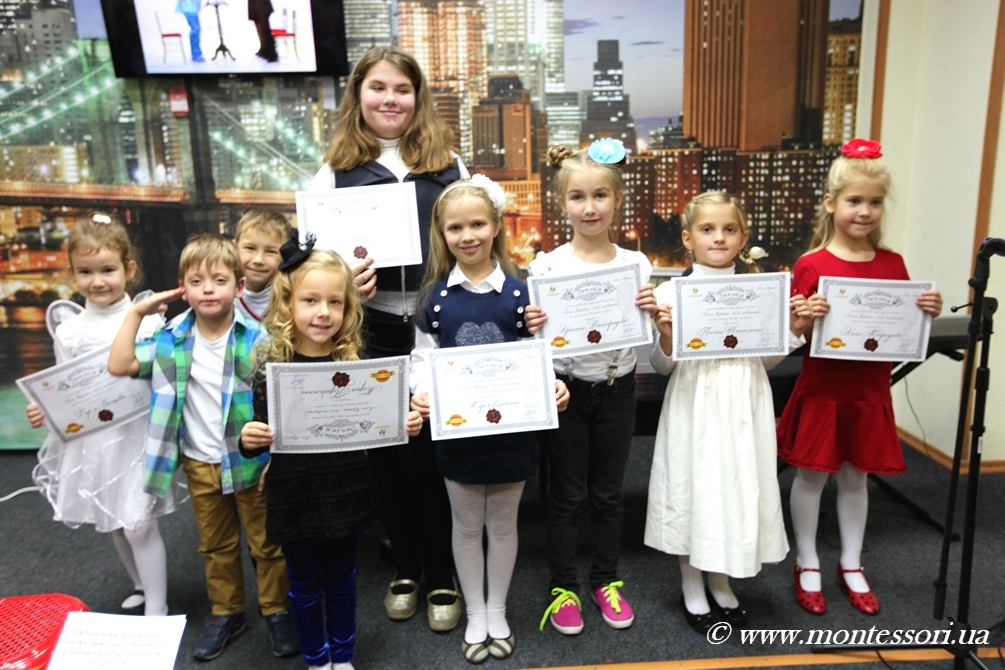 Подробнее

"Holos Krainy" Music Olympics qualifying rounds has already started in October 2014. The genres of the contest are vocal, instrumental and ensembles. The qualifying rounds are held in "Montessori Center" under the "Concerts on Saturdays" project.
You can find out more about the nominations and age categories in each genre in the contest provisions (at "Montessori Center" reception or your teacher). "Holos Krainy 2014 – October" Music Olympics takes place among "Montessori Center" students. The next qualifying round will be held on October 25th in all "Montessori Center" schools.
All participants will receive special diplomas of Music Olympics "Holos Krainy" qualifying round. The best performers will go to the second round, and on the Gala Concert, which will take place in November 2014.
Music Olympics also implies the competition among the teachers of music schools. The best teachers, who have the largest number of students winners will be awarded with prizes and awards.