14янв10:0010:00Iconography Lessons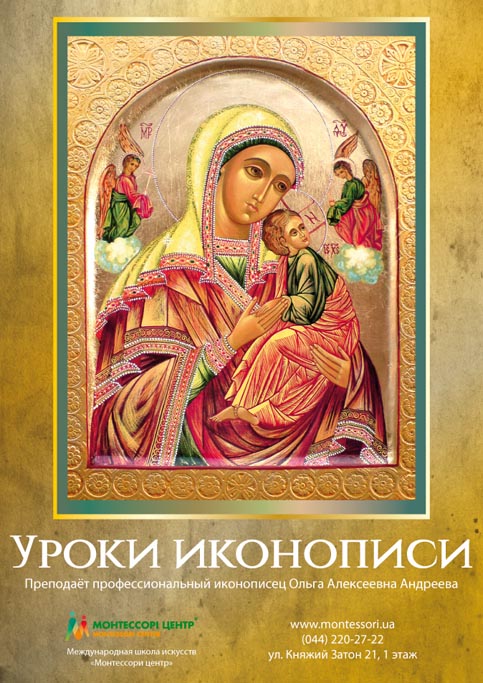 Подробнее

In the "Montessori Center" offers a unique direction – Icons – for those wishing to explore the secrets of mastery of writing icons. Lessons will be held in the new art school (№4) at 21 Knyzhyi Zaton St., ground floor. Lessons icons you can visit both individually and as a group.
Leads the direction of the famous master – painter Olga Andreyev. With its some works read on link
All details regarding the timetable and other organizational issues, you can learn at the reception at any of the schools "Montessori Center" or by calling (044) 220-27-22.