23май10:0010:00Meeting with the Rector of the Kiev Conservatory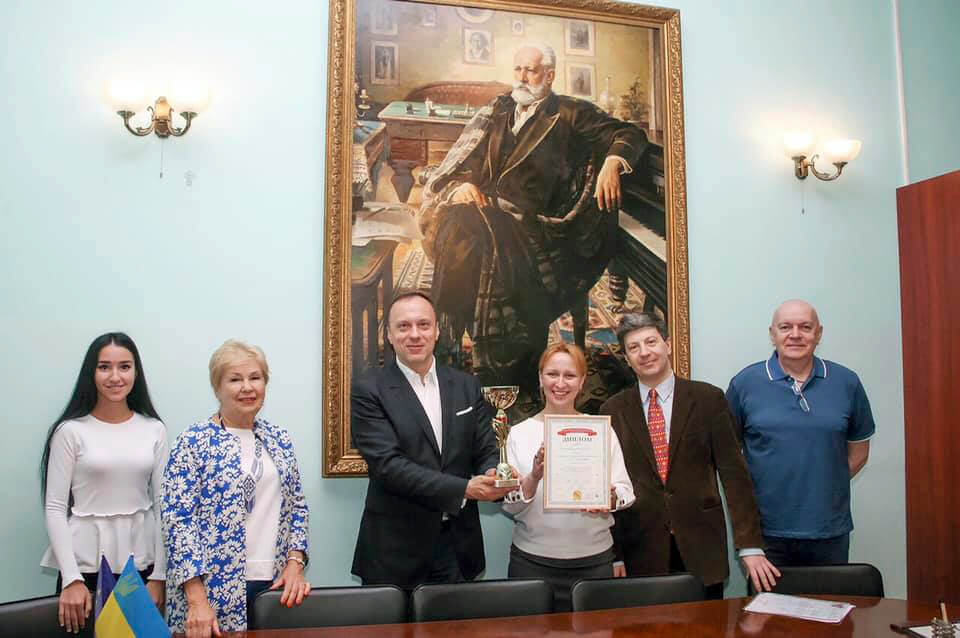 Подробнее

In May 2019, a meeting was held between representatives of our organizing committee and the rector of the National Academy of Music. P.I. Tchaikovsky Maxim Tymoshenko.
At the III All-Ukrainian Open Piano Competition. S.Prokofiev was attended by over 120 pianists from all over Ukraine and 60 music schools competed in the team event.
Students of the Kiev Conservatory showed the best results and won the Cup 1 place among 60 competitors from all over the country and once again proved that they are the best!
In the photo – the moment of awarding the cup – Assistant Rector Kristina Kravtsova, Advisor to the Rector Lesya Oleinik, Rector of the Music Academy Maxim Timoshenko, Chairman of the Organizing Committee of the Competition Prokofyeva Anna Rosenko, Chairman of the Jury Oleg Bezborodko, Chief Director Sergey Nochevkin.