06июль10:0010:00"Montessori Center" 5 years old!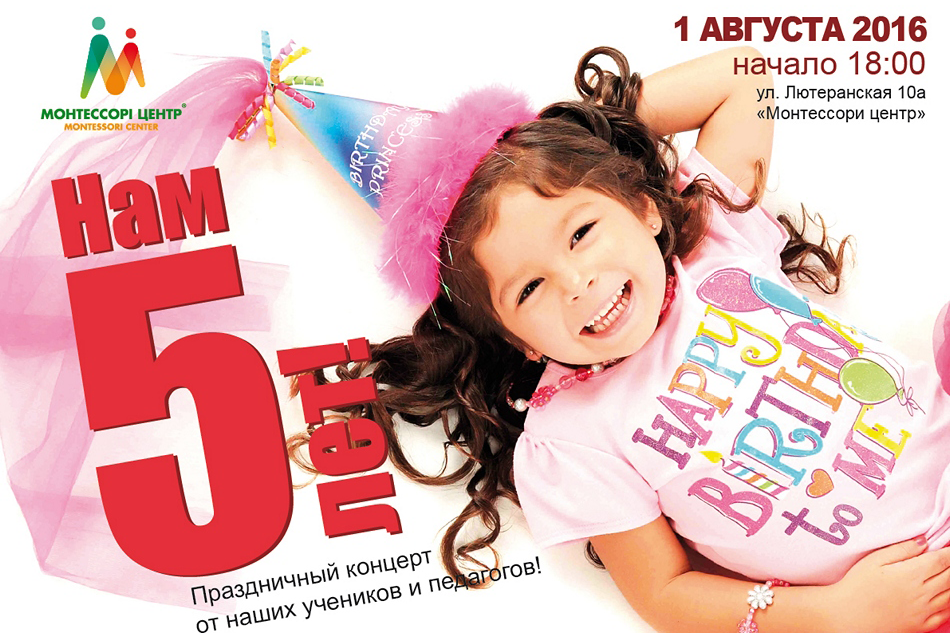 Подробнее

August 1, 2016 the International School of the Arts "Montessori Center" 5 years old! It's not much, but not enough! At this age, children are able to do all the necessities of life, everything is basic. But they continue to learn, grow, grow wiser and gain more and more friends and associates.
"Montessori Center" – is now four schools in Kiev, several children's and youth competitions among musicians and artists, it's 40 teachers and professional office administrators and experts in the field of IT.
We really want you to be with us a very long time, our dear and loved for thousands of students !!