12июнь06:3206:32Montessori Center is open! Welcome!!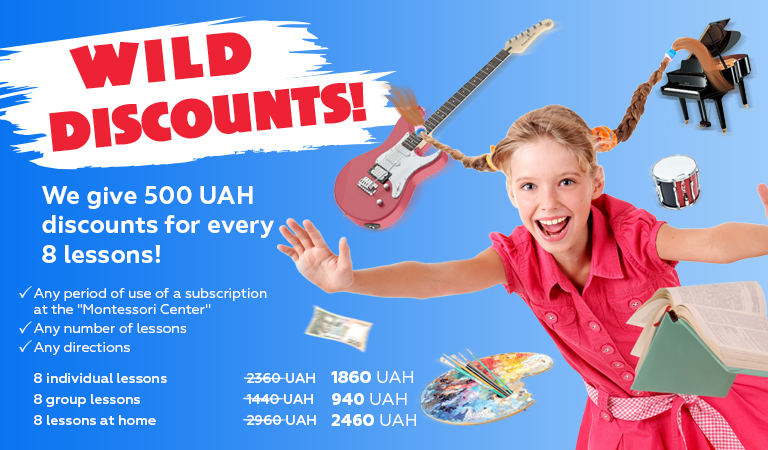 Подробнее

Dear students and parents!
We are glad to inform you that the Montessori Center is working and waiting for students for individual lessons and in small groups!

We continue our online lessons for all comers and invite you to join, even if you are now far from our school!

We work at two addresses in Kiev: 21, Knyazhiy Zaton St. (Osokorki) and 46, Dmitriyevskaya St. (center).

Choose your study directions here.

here.

At the time of quarantine there is a discount of 500 UAH. for every 8 lessons!