17окт06:0806:08Montessori Stars Contest and Art Gallery Award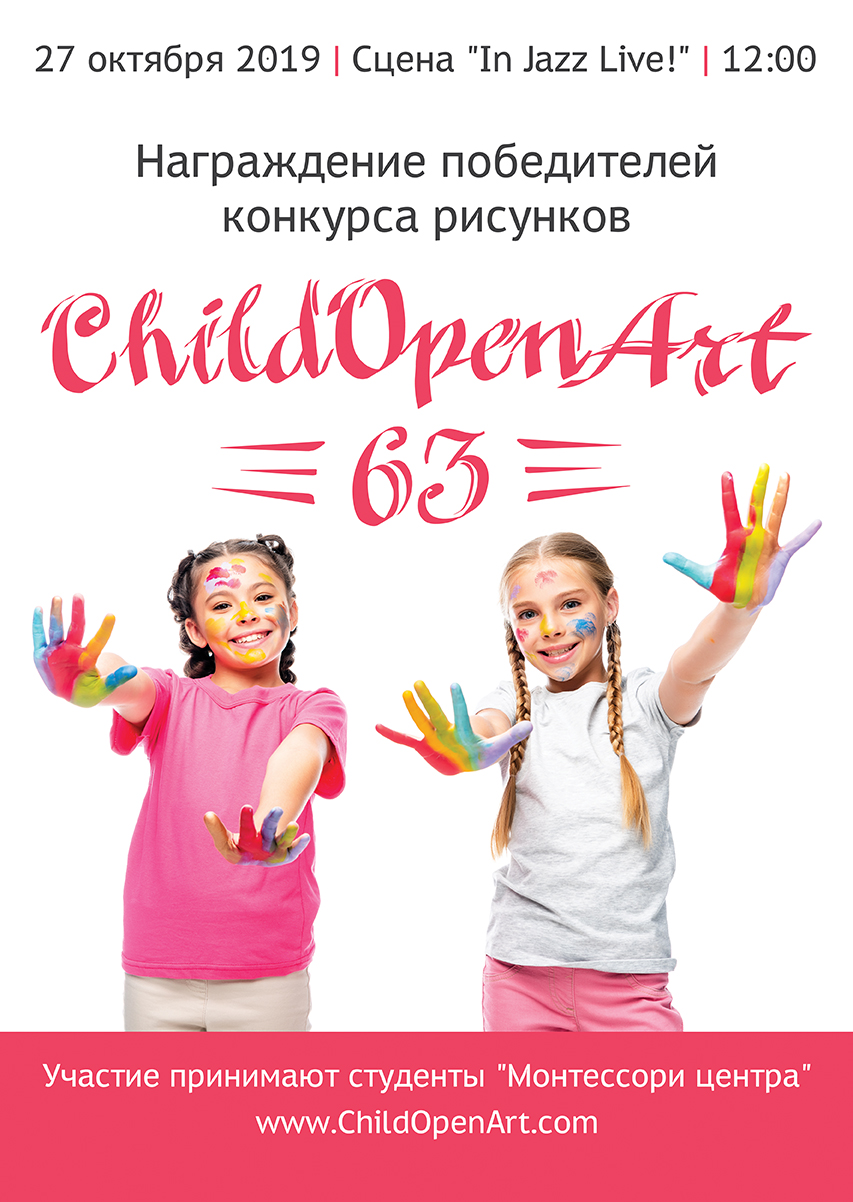 Подробнее

Dear friends! On October 27, 2019, the second branch of the "Montessori Stars" music competition and the awarding of the winners of the "ChildOpenArt" drawing contest will be held.

The competition in musical nominations will take place in all age categories, the main prizes will also be awarded – cups for each group of nominations and a ticket to participate in the All-Ukrainian Musical Olympiad "Voice of the Country."

Traditionally, like at all our concerts, we will announce the names of the winners of the online drawing contest – galleries www.childopenart.com.

The concert will take place on 10.27.2019 at 12:00 on the stage of "In-Jazz Live" at bul'var Druzhby Narodіv, 1.

Entrance is free.