10апр10:0410:04Montessori Stars ONLINE Competition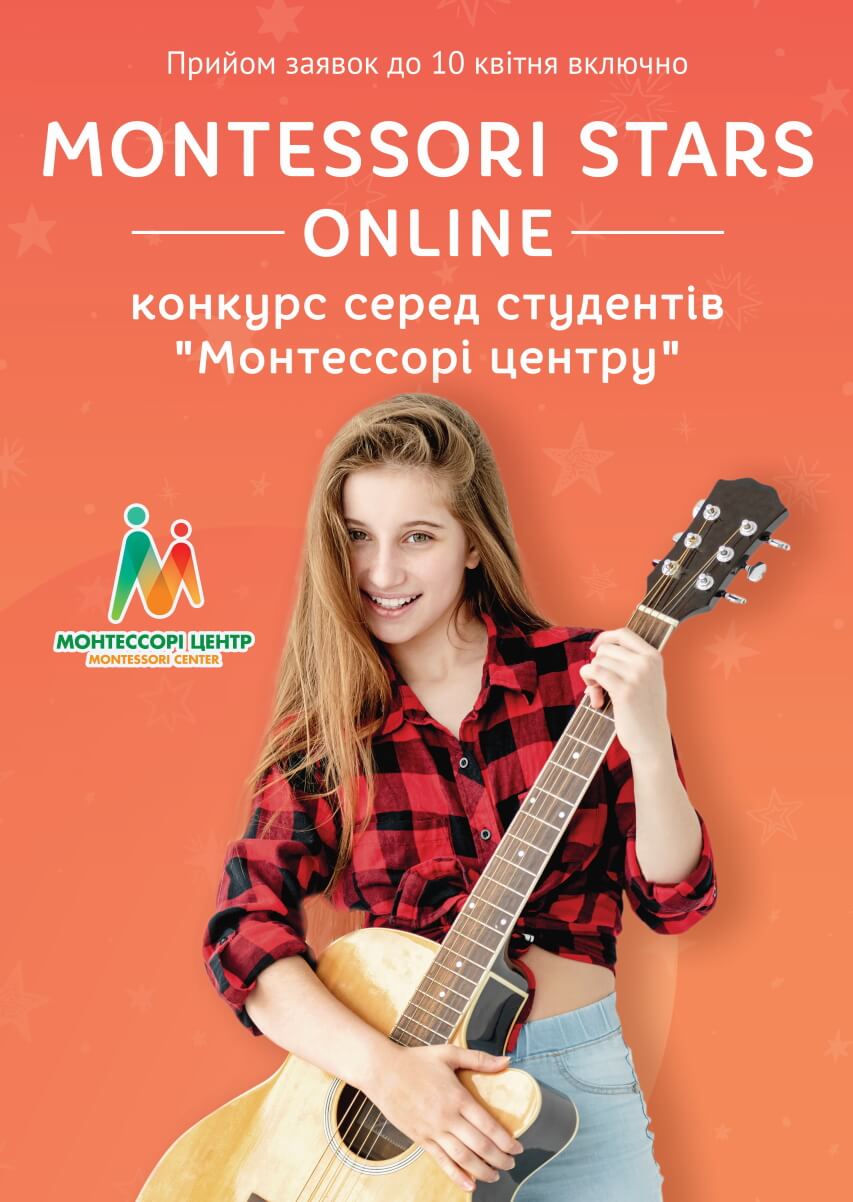 Подробнее

Our Montessori Stars ONLINE competition was based on video recordings of the performances of the Montessori Center students. Everyone who wants to have submitted their competitive videos by April 10, 2021 for consideration by the jury. Total number – 61 competitive videos!

The jury included guitar teachers Vladimir Soroka, Ilya Bilyi and Nadezhda Prosyatnikova, piano teachers – Snezhana Mamchich, Ekaterina Vasilieva, Anastasia Derevyaga, Maria Lopatina, Nadezhda Timoshchenko, vocal teachers – Ekaterina Rybina, Yulia Krupa-Slipchenko, Anastasia Danilova, Maria Glinskaya Natalia Zhuravel, saxophone teacher – Pavel Barabashchuk, drum teacher – Anna Rodionova.

We are looking forward to the results of the competition and wish all students a victory and high marks from the jury!