27ноя10:0010:00Music Olympics "Voice of the Country"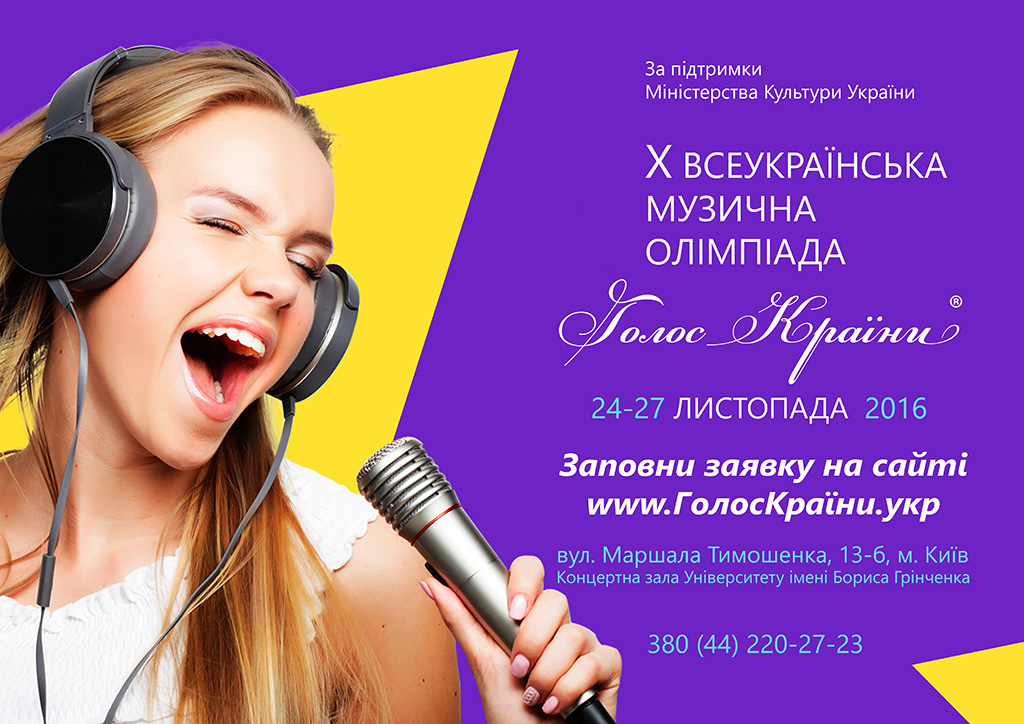 Подробнее

X All-Ukrainian musical Olympiad "Voice of the Country" organized by "Montessori Center"! Music competitions were held from 24 to 27 November 2016. The event was attended by 668 contestants, 286 teachers, 182 music educational institutions from 101 citeis of Ukraine!

Grand Prix Children's league won Marie-Louise Pleshakova, Kiev (in the category "Classical Piano", 10-11 years).
Grand Prix Youth League won Anastasia Medina, Dnipro (nomination "Jazz Vocal", 14-15 years).
Grand Prix Youth League won Piano duet «Artwave», Kiev (nomination "Solo instrumental ensembles, classical program").
Grand Prix Major League won team trio "Gonta" (nomination "Folk solo vocal ensembles") and Yarina Kuleshov-Shust ((nomination "Pop Vocal", 23+).
Congratulations to all participants with a victory!