03окт10:0410:04ONLINE COMPETITION "MONTESSORI STARS ONLINE"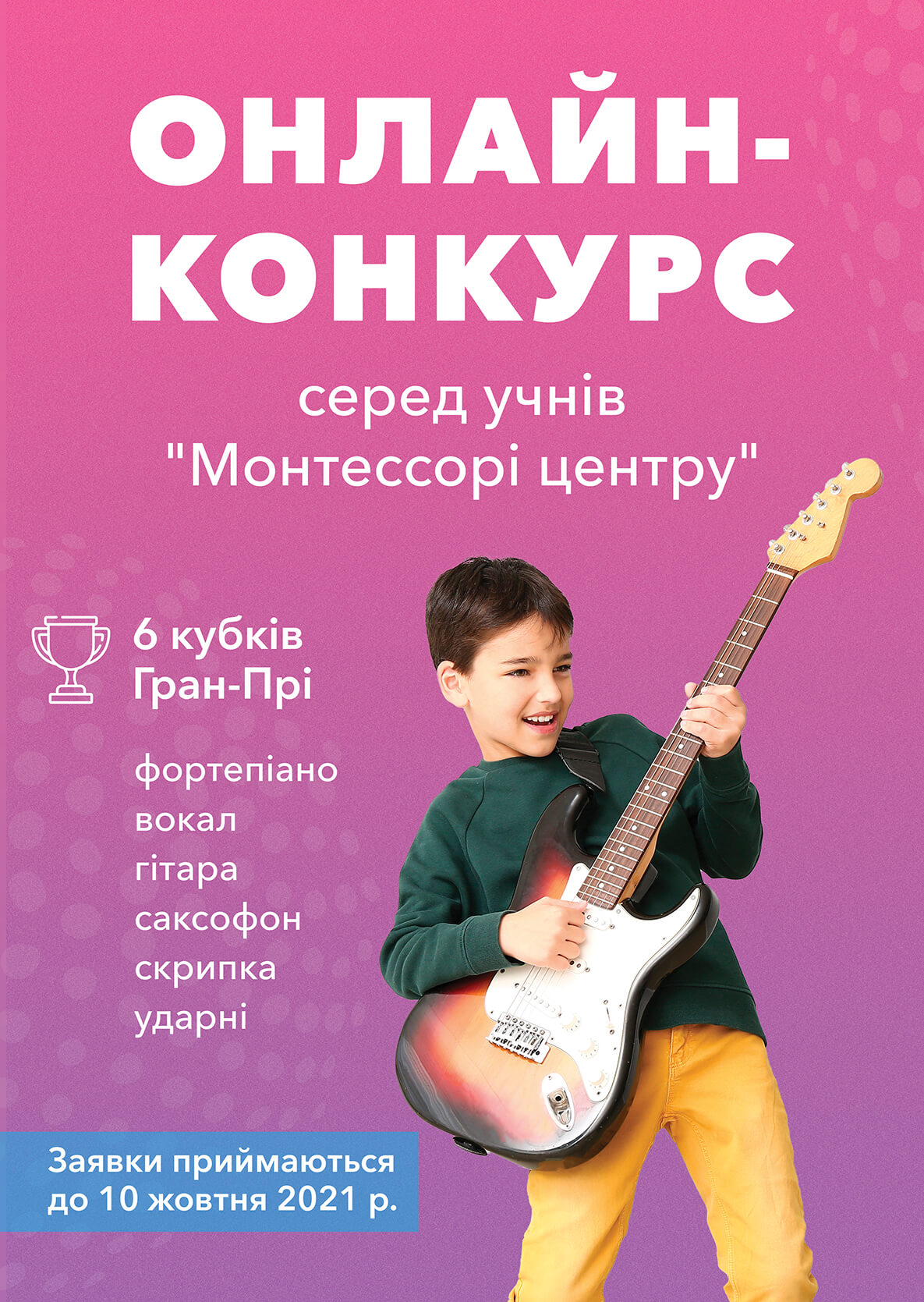 Подробнее

Our favorite online competition among students of the Montessori Center is coming soon!

"Montessori Stars Online" will compete for 6 Grand Prix cups among the participants in the nominations: piano, guitar, vocals, drums, saxophone and violin.

Applications are made by teachers of our school until October 10, 2021.

The commission will include more than 10 teachers of various specialties, and the awards will go to different parts of the world, because we have an International School that brings together international talents!