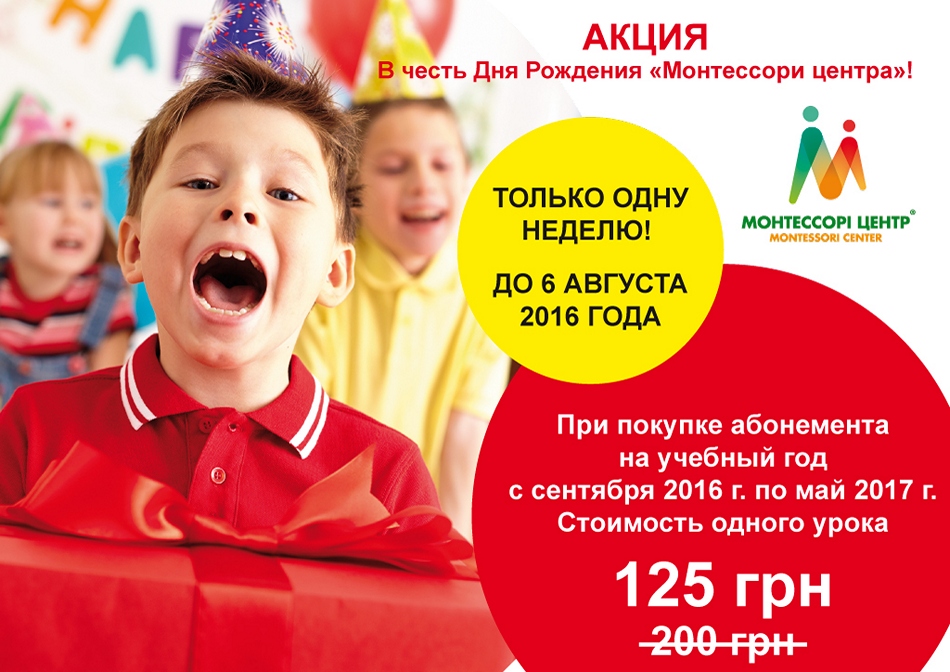 Подробнее

Subscriptions for the academic year 2016 – 2017 this week, just before 6 August 2016 and are sold at very competitive promotions! The cost of one lesson in the subscription is 125 UAH instead of the traditional 200 USD! Number of lessons per year for your subscription, you can calculate for yourself, based on the frequency of your visits to lessons per week or per month.
Another great event is constant – 15% discount – you will get if you record your friend or relative to our school!
The first test individual lessons in any direction you buy from us is always a 50% discount off the regular price of the lesson!