21май09:0009:00Our big concert at the Grinchenko University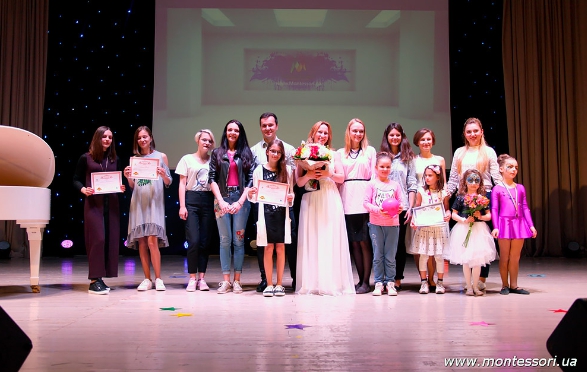 Подробнее

On May 21, 2018, there was a big concert "Montessori Center", which united all the directions of training.
The contest of drawings ChildOpenArt – 46 announced its winners of the month! Our gallery is replenished with new masterpieces, check out childopenart.com.
Also at the concert were our students of music schools. A great scene, loud applause and a sea of ​​positive memories!
All the studios of the choreography "Montessori Center" performed their own numbers, and the audience supported everyone with applause! Even the smallest dancers felt very good on stage!
On the same day Couture Studio of Montessori Center was shown the new collection. The models showed their own clothes, which they sewed themselves in class!

Photo report of the concert by link
Join us!