24май10:0010:00Our concerts May 26, 2019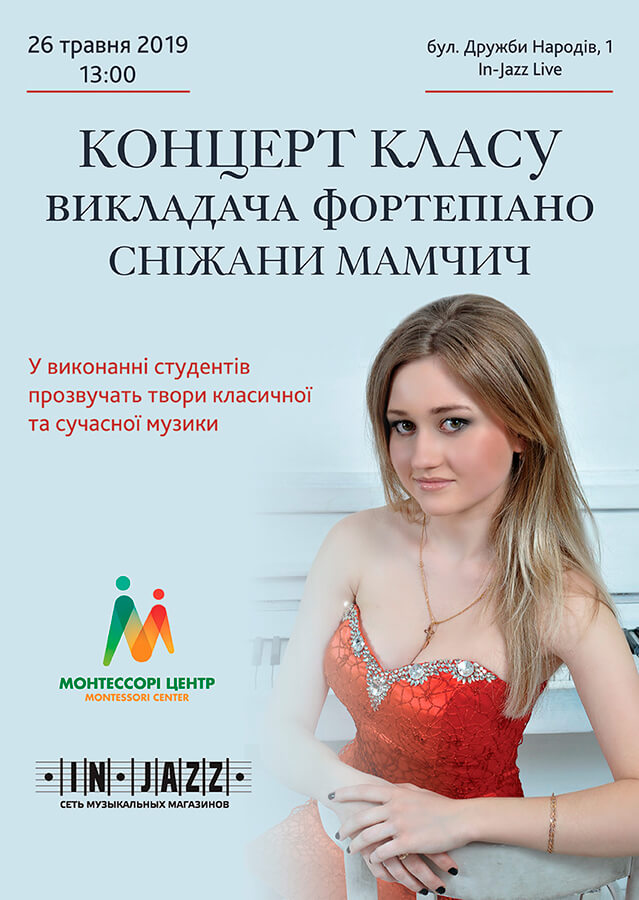 Подробнее

May – is rich in concerts! On May 26, 2019, two concerts of our students and teachers will take place on their favorite In-Jazz stage.
At 11:00 a concert will be held for all performers – drummers, guitarists, pianists and vocalists.
At 13:00 a concert of piano class Snezhana Mamchich will take place.
The program will feature works by classical and modern composers.
Beloved teacher will perform several piano works for her guests on the piano and will inspire her students for a creative and musical summer!

And everyone who does not attend vocal lessons or piano lessons, or drums lessons – we invite you to join our creative process!!

We are waiting for you at the address: bul. Druzhby Narodіv, 1
We invite all friends and parents, admission is free!