16янв10:0010:00Our drawing contest number 42!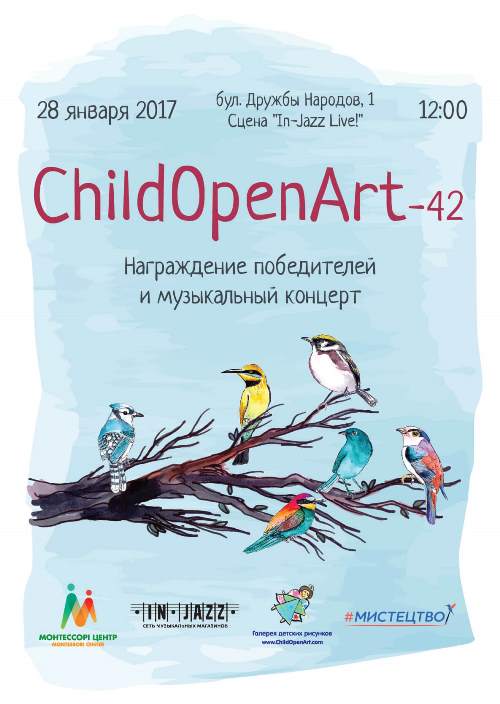 Подробнее

Every month the students of "Montessori Center" draw from 300 to 500 new drawings. All drawings are carefully scanned by our Administrator and are copied for publication in the online gallery.
In December 2017, students of art studios "Montessori Center" performed 353 unique works. These days all seven teachers of the "Montessori Center" form the winners' lists of the month in each age category.
The results of the contest of drawings of December 2017 "ChildOpenArt" – 42 will be announced on the stage "In-Jazz Live!" January 28, 2018 at 12:00!
You are Welcome!
Join us for drawing lessons!