12янв10:0010:00Our next concert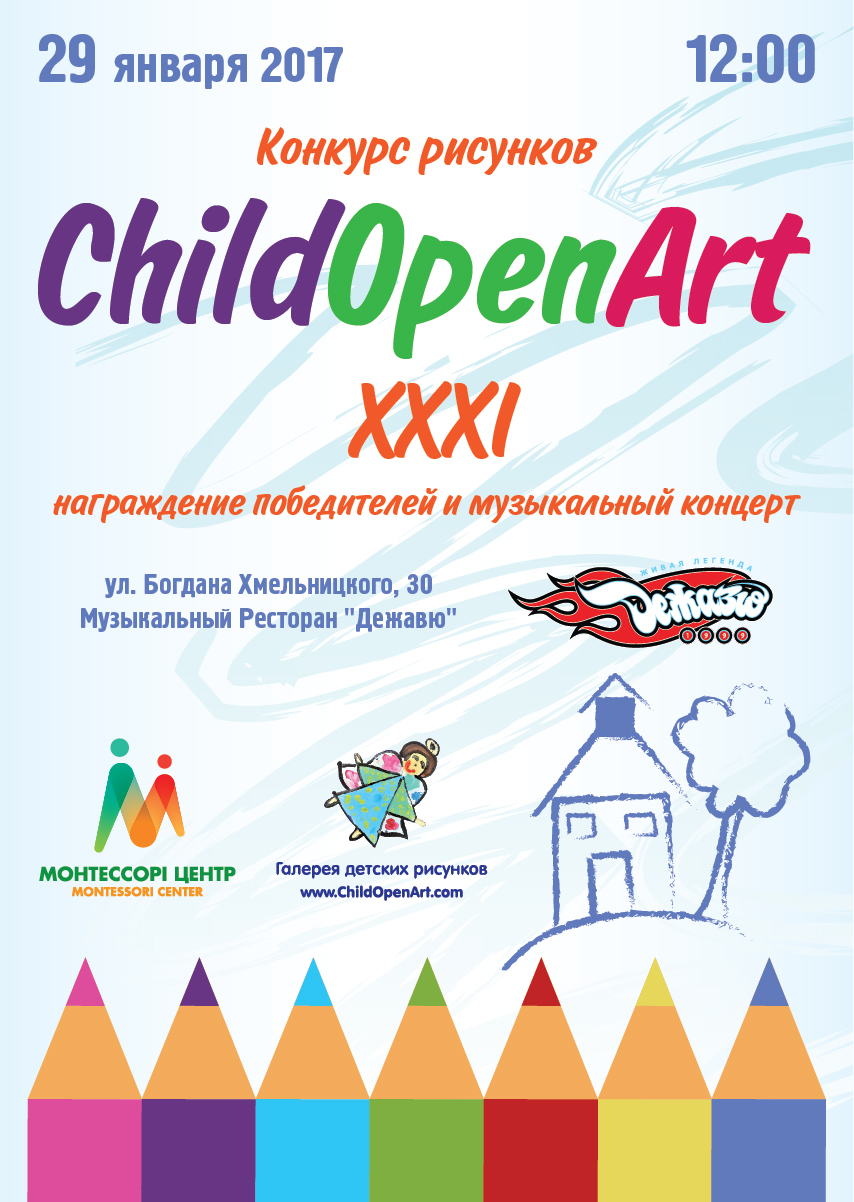 Подробнее

Our next concert will take place on January 29, 2017 at 12:00 on the stage of the legendary music restaurant "Dejavu" at the address 30, Bohdana Khmelnytskogo St.
This will be the first concert in the new year!
There will also be awarding the winners of children's drawings "ChildOpenArt" – for the best drawings made in December 2016.
Free admission!