13март13:5913:59Our project - All-Ukrainian open vocal competition VOCAL.UA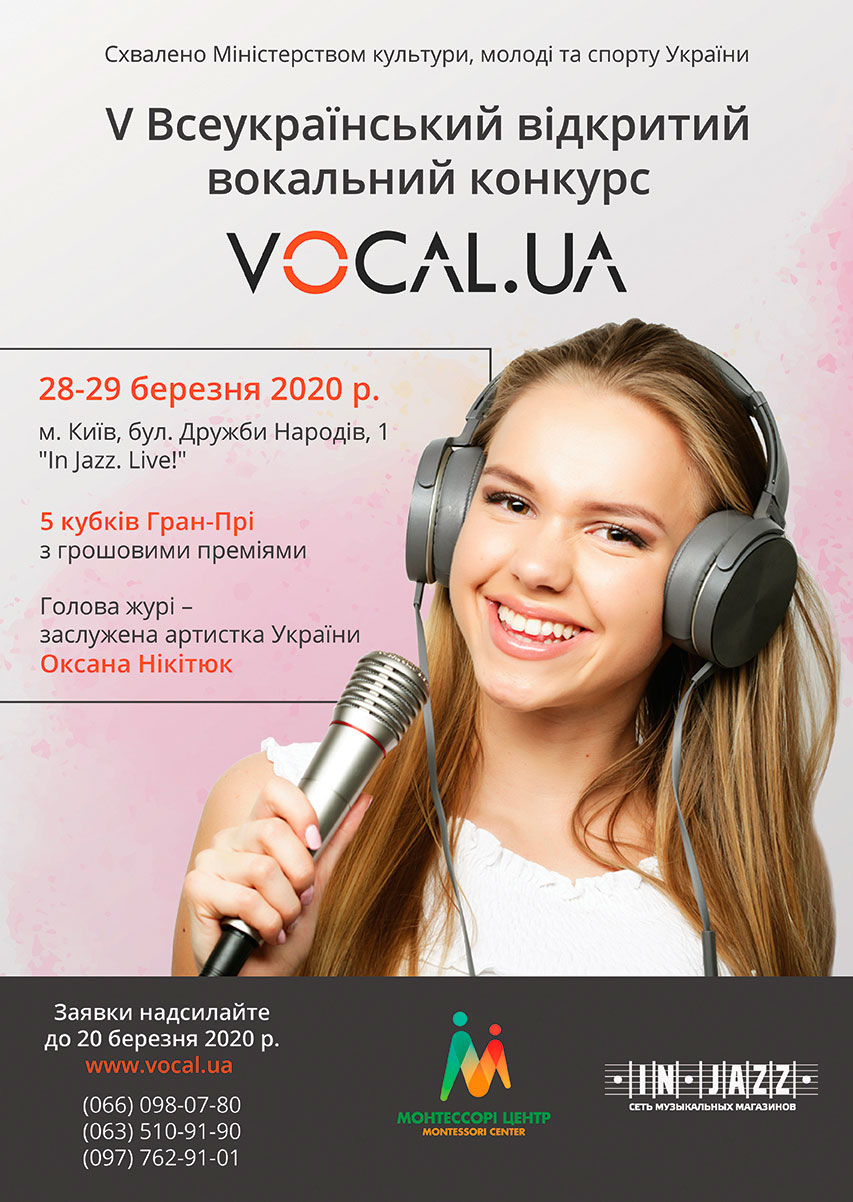 Подробнее

The Montessori Center is the organizer of several All-Ukrainian projects.
On March 28 and 29, 2020 the All-Ukrainian open vocal competition VOCAL.UA will be held, in which vocalists from all over Ukraine will take part.

Short information for preparation:
In the first round, all participants of the competition compete and, according to the results of open voting, laureates of I, II, III degrees and diplomas will be known.

In the second round there will be 3 participants from each age league who scored the maximum number of points. After the second round, we will recognize the owners of the Grand Prix in each league.

You need to submit an online application by March 20.

The competition will be held in the concert hall "In-Jazz Live!" – network of music stores "In-Jazz" (Blvd. Druzhby Narodov, 1, Kiev).

Competition statement here.
Details for participation by link.