29ноя12:0012:00Performance in English at Montessori English School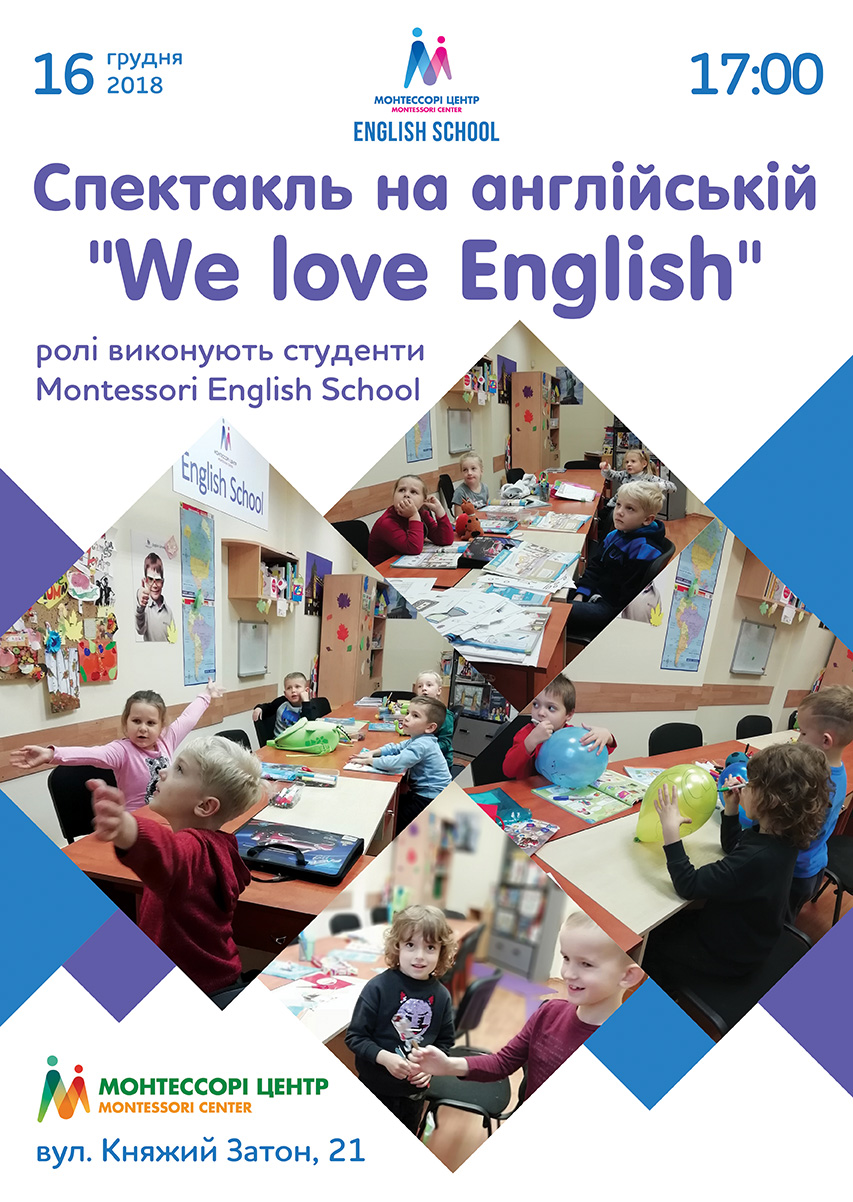 Подробнее

December 18, 2018 in the Montessori English School will be a performance in English "We love English". The roles will be performed by our students, who are now learning their roles and are diligently preparing to show everything that they know their viewers.
Such performances or open lessons have traditionally been held in our school for the fourth year already, and all students and parents really like it, because it is precisely on such lessons that we, as guests, can also take part in the fascinating process of learning English, which is so popular today.