20июнь18:1518:15Piano lessons -50% for beginners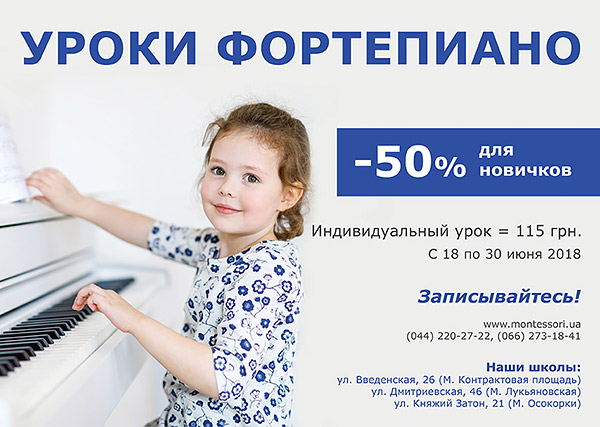 Подробнее

Promotion for new students of "Montessori Center" – the first subscription with a discount 50%! Individual piano lesson worth 125 uah – this is the best offer in Kiev!

Register now and buy a subscription for 8 lessons!
You will be able to play after the first lesson.
You will participate in our music groups.
We have classical, digital pianos and synthesizers.
Our methods are the most modern.
We do not abuse students. We praise and work together on mistakes.
You will win in prestigious competitions and perform at brilliant concerts!

Our students take part in the All-Ukrainian competition of pianists PIANO.UA and the music Olympiad "Voice of the Country"

Join us!