12май10:0010:00Picture Contest "ChildOpenArt" - XXXV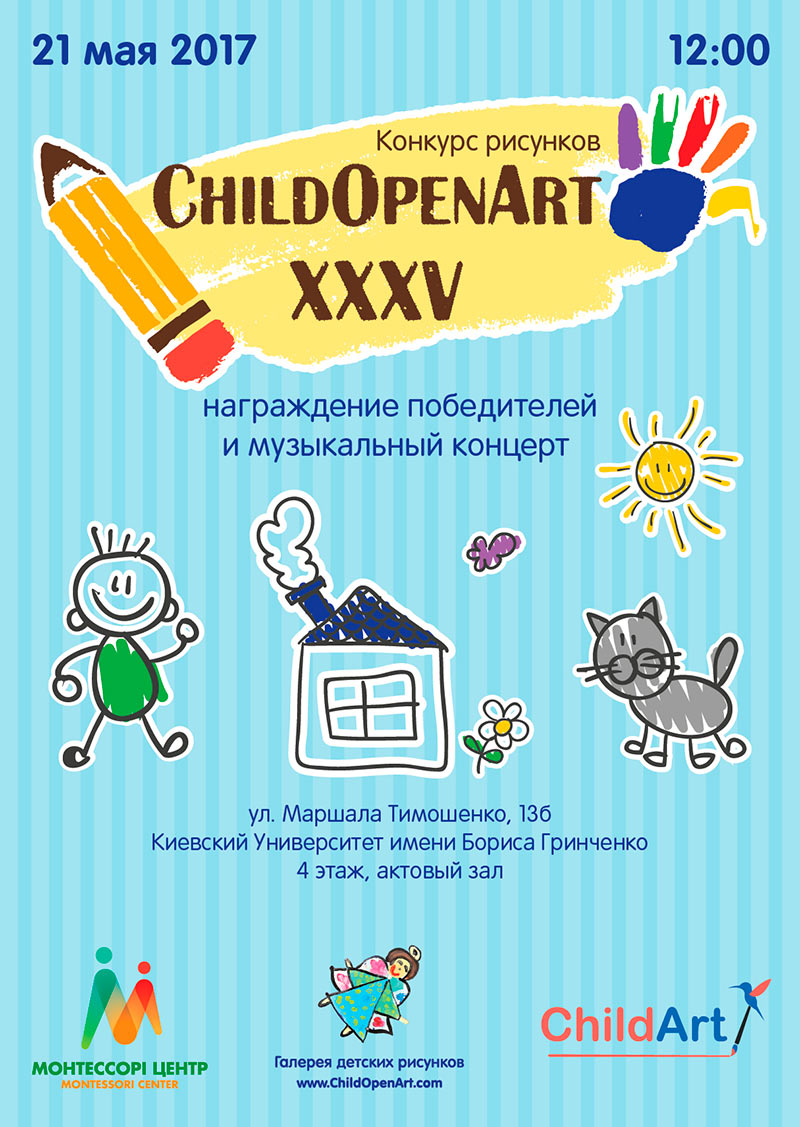 Подробнее

Our school competition of children's drawings "ChildOpenArt" – XXXV will be held on May 21 at 12:00. The best artists of the Art School International "Montessori Center" will be awarded for April 2017! And now our Jury sums up the results of April drawings!
Awarding of the winners will take place in the beautiful hall of the Boris Grinchenko Kiev University at the address: 13b, Marashala Timoshenko St.. The winners will be photographed with their pictures which will be shown on the big screen on the stage!
Free admission! Welcome!