04июнь12:0012:00Vocals lessons -50%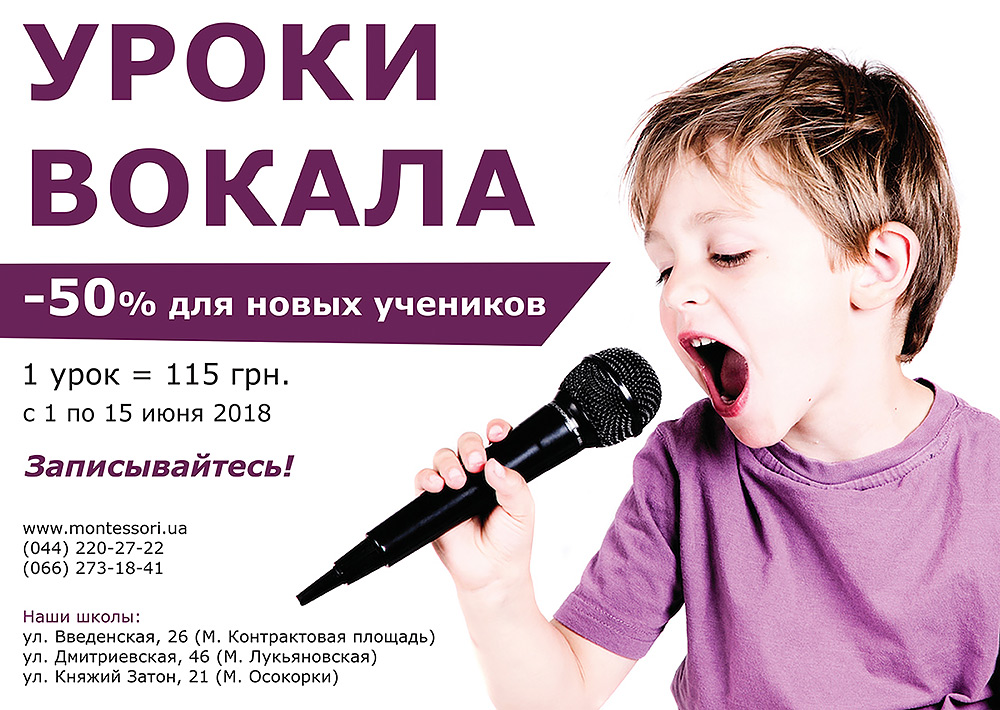 Подробнее

Promotion for new students "Montessori Center" – the first subscription with a discount of 50%! Vocal lesson at the price of 115 uah – this is the best offer in Kiev!
Register now and buy a subscription for 8 lessons!
You will participate in our music groups!
Our methods are the most modern!
We do not put an assessment, you will voluntarily strive for excellence!
We do not abuse students. We praise and work together on mistakes!
You will win in prestigious competitions and perform at brilliant concerts!