24март10:0010:00We Invite You on a Great Concert in the Actor's House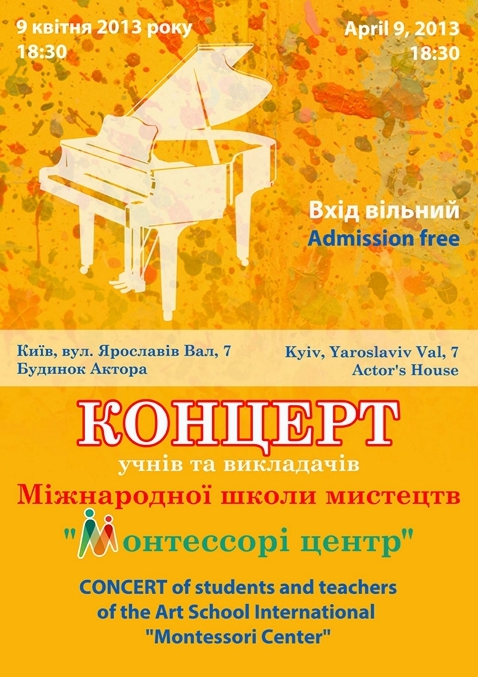 Подробнее

On April 9th, 2013 at 6:30 p.m. the great concert of students and teachers of the Art School International "Montessori Center" will take place in the Actor's House – capital's beautiful concert hall.
The Hall is located at 7 Yaroslaviv Val St., Kyiv (m. Zoloti Vorota). The concert program will feature masterpieces of classical, jazz and contemporary music for piano, guitar, drums, saxophone, violin, as well as vocal pieces and "Montessori Center" ballet studio performance. Visit our concert with your family and friends. Admission is free!