04апр10:0010:00XI All-Ukrainian musical Olympiad "Voice of Ukraine"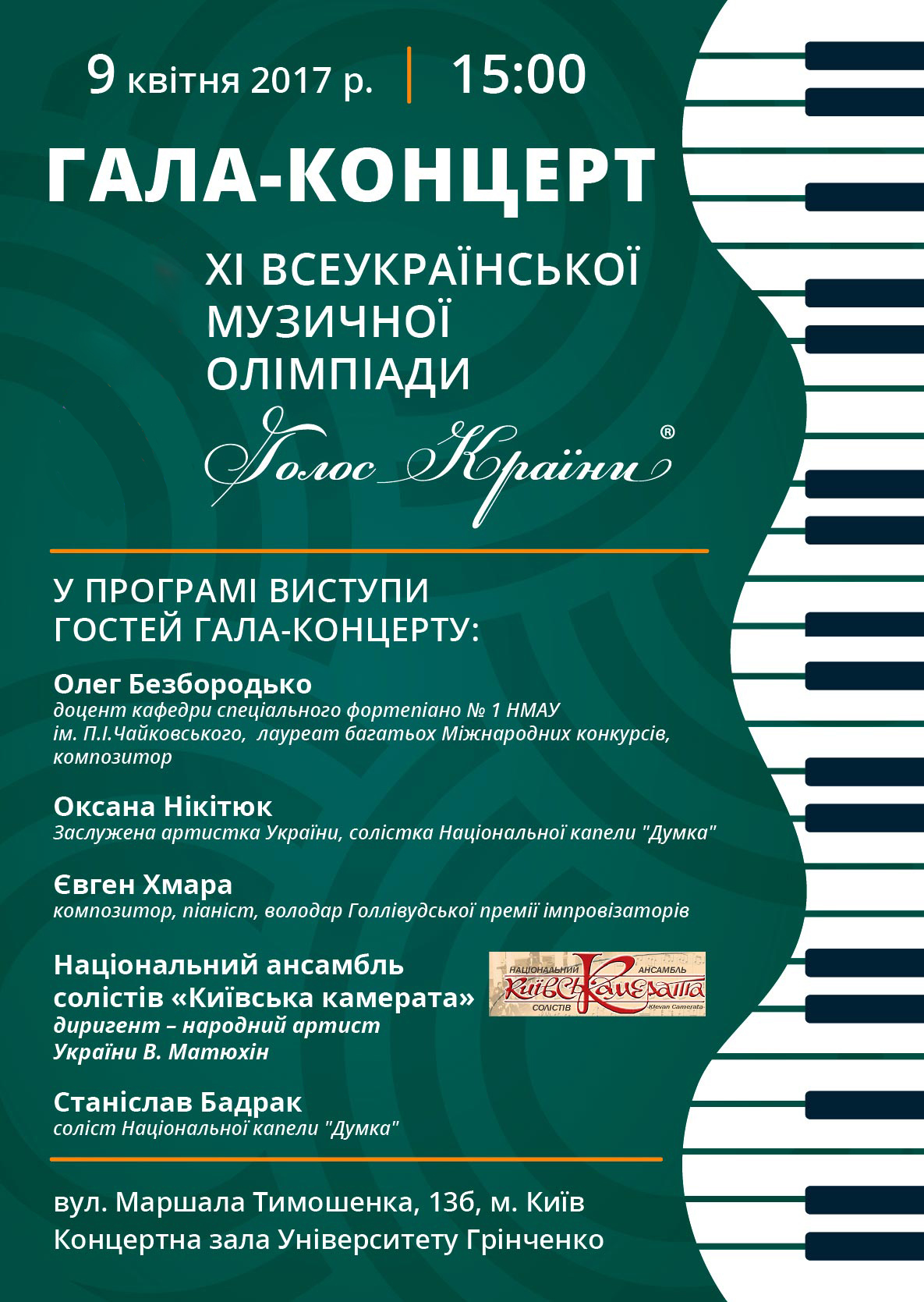 Подробнее

XI All-Ukrainian musical Olympiad "Voice of Ukraine" will be held in Kiev from 5 to 9 April 2017. "Montessori Center" is the main partner and sponsor of the All-Ukrainian musical Olympic Games!

In the Musical Olympiad 696 people take part.

230 educational institutions of Ukraine are fighting in the team event.

324 teachers prepared participants of the Olympics.

Participants came from 119 localities of the country.

The Olympics will last 5 days.

The Gala Concert of the winners and guests of the Olympics will be held on April 9, 2017 at 15:00 in the hall of the Boris Grinchenko Kiev University. Gala Concert programm: The National Ensemble of Soloists "Kyiv Camerata", Honored Artist of Ukraine Oksana Nikityuk, Ukrainian pianist and composer Oleg Bezborodko, soloist of the National Chapel "Dumka" Stanislav Badrak, pianist-virtuoso and composer Yevgeny Khmara.

Free admission!