Our Team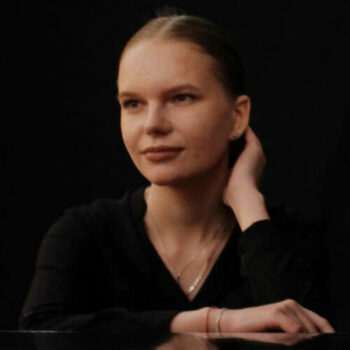 Maria Fedorova
PIANO TEACHER
Maria Fedorova is a piano teacher at the Montessori Center. Maria graduated from the Kyiv Municipal Academy of Music. R.M. Glier, majoring in Musical Art, professional qualification as an artist of a chamber ensemble, piano, accompanist, teacher of a professional educational institution.
Maria has a great experience in teaching children and adults, her lessons are filled with amazing examples of piano art and no one remains indifferent who has ever visited her lessons!
We are waiting for you at the piano lessons at the Montessori Center!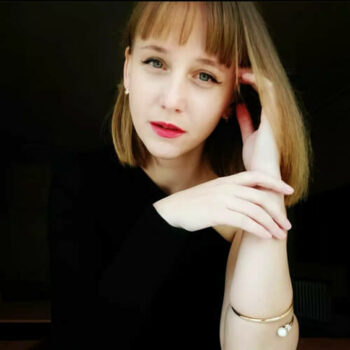 Bogdana Khita
VOCAL TEACHER
Bogdana Khita – vocal teacher at Montessori Center. Bogdana is the winner and participant of many vocal competitions in Ukraine and abroad. At the moment, Bogdana is a student of the National Music Academy. P.I. Tchaikovsky and studies at the conservatory in Spain according to a special program.
Bogdana speaks fluently and teaches in English, students from all over the world study in her class!
With Bogdana in the vocal lessons at the Montessori Center, you will be able to believe in your vocal abilities, learn to sing well and always be in a good mood!
Many girls, students of Bogdana, dream of singing like their teacher and try to follow all her advice in teaching!
We are waiting for you at the vocal lessons!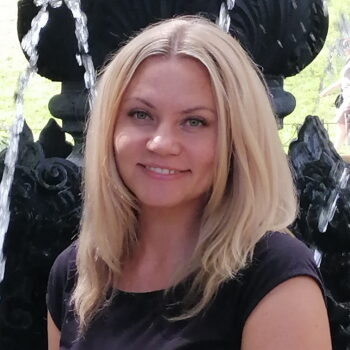 Larisa Banashchuk
ADMINISTRATOR
Larisa is an excellent administrator, sensitive and punctual, she will come to the aid of the student and teacher on any issue. Larissa's daily work is on time assigned lessons, proven subscriptions and all problems solved. Her Hollywood smile makes our day kinder and more fun! We thank Larisa for her professional work!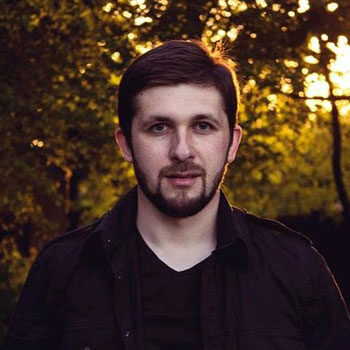 Yuri Vovk
GRAPHIC DESIGNER
Yuri is our graphic designer. All posters, posters, pictures, catalogs, press walls, banners, signs on schools, posters on bulletin boards, advertisements on the doors and windows of our school, business cards and screensavers on social networks and beautiful pictures on all our sites (and there are five of them) – this is the work of Jura! Yuri graduated from Vinnitsa National Technical University. He has experience as a designer, designer – manager, designer – typesetter. Joined the "Montessori Center" team in the summer of 2016 and knows all our small and large projects! And we also have a little secret – we never saw each other, because Yura lives in Vinnitsa and works remotely 😉