Our Team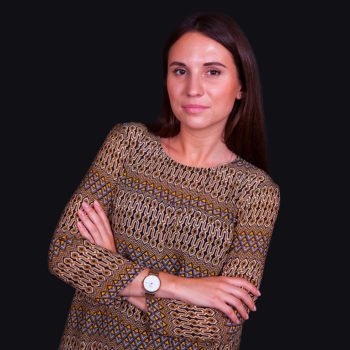 Yulia Chernenko
ADMINISTRATOR
Yulia Chernenko is the admi­ni­stra­tor of the dream! No one dares to compete with her organiza­tional skills. Always polite and attentive, kind and responsive to everyone – both to the client and to the teacher. And most importantly – Julia is always smiling and in a good mood! Julia graduated from Mariupol State University with a degree in English Language and Literature. He has been working as an admini­strator at the Montes­sori Center since 2019.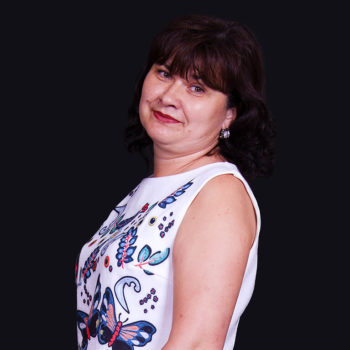 Lyudmila Tkachenko
ADMINISTRATOR
Lyudmila Tkachenko is a caring and sensitive administrator who knows all the students and their parents. Ludmila knows how to get along with teachers, clients, electricians, and even aquarium fish, so everything around her works "like a clock." All our students know Lyudmila not the first year, and always «load her with compliments» at every meeting. Lyudmila graduated from Kyiv Polytechnic Institute. Since 2016, she has been working as an administrator at "Montessori Center", and she's really happy about it. "It is interesting for me to work with children and to communicate comfortably with both parents and colleagues. My life motto is "to be attentive to everyone."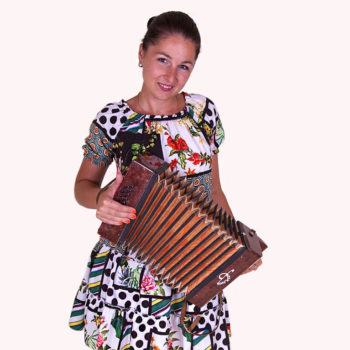 ALINA KOZHUSHKO
ADMINISTRATOR OF COMPETITIONS
Alina Kozhushko is the engine of all events at "Montessori Center." Since 2015, Alina has been the leader of several projects: the All-Ukrainian Music Olympiad "Golos Krayiny", a children's drawing contest and the online gallery «ChildOpenArt», the All-Ukrainian Open Fine Art Com­pe­ti­tion #=MYSTETSTVO, the All-Ukrainian Open Vocal and Choir Competition "VOCAL.UA" and the All-Ukrainian Open Piano Competition named after S. Pro­ko­fiev "PIANO.UA". The total number of participants in all projects as in May 2019 was about 5,000! And this is not surprising since Alina has graduated from Kyiv Natio­nal Univer­sity of Culture and Arts with a degree in "PR-manager", and, probably, the secret of such an active social life is hidden here!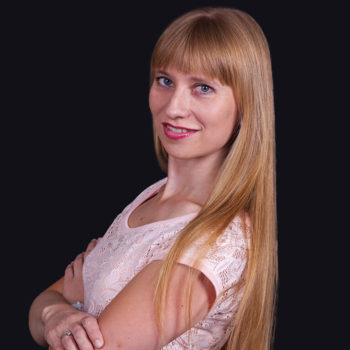 NATALYA FOMENKO
ADMINISTRATOR
Natalya Fomenko is a pro­fes­sional admini­stra­tor who can be trusted by both clients and colleagues. Natalia graduated from The Institute of Psycho­logy and Social Pedagogy of Kyiv Peda­go­gical Univer­sity n.a. B. Grinchenko with a degree in "Social Pedagogy". "I am imp­res­sed by the charac­ter of those people who set bold goals and are constantly moving towards the results. Every day I see students who share their creative successes, give me their smiles and inspiration. It is pleasant to be an important part of this creative atmosphere opened for everyone – children, teenagers, and adults. Therefore, I strive to create «a small Heaven on earth» for the learning and personal development of all our students. "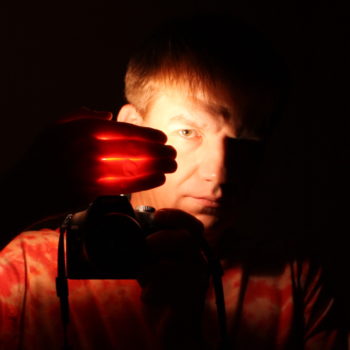 ALEXANDER ILYIN
PROGRAMMER
Alexander Ilyin is not just a pro­gram­mer, but also a photo­gra­pher on all our All-Ukrainian projects. Alexander graduated from East Ukrainian Univer­sity (Lugansk) with a degree in Robotic Systems. Since 2014, he has been working as a data­base pro­gram­mer at "Montes­sori Center".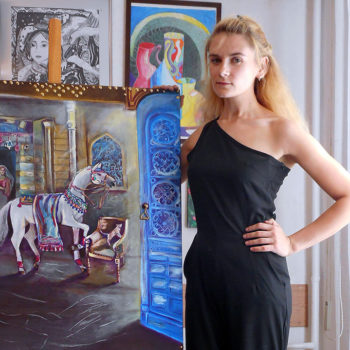 ANASTASIA OLEYNIKOVA
ART TEACHER
Anastasia Oleynikova brings up the most talented students of "Montessori Center" from 2015 – she holds lessons in painting, drawing, modeling and deco­ra­tive arts. Anastasia graduated from Kryvyi Rih State Peda­go­gical Univer­sity with a degree in visual arts. She is a participant of various competitions and exhibitions: All-Ukrainian competition-exhibition of works of art "MYSTETSTVO", Chelsea Inter­natio­nal Fine Art Com­pe­ti­tion. What is more, many of her works are exhibited in the private collections in Ukraine, Germany and many of the CIS countries. Her pedago­gical experience is 6 years.