Our Team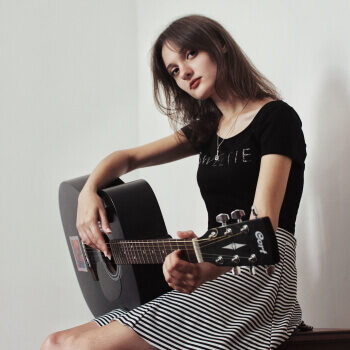 Anzhelika Udod
GUITAR TEACHER
Anzhelika Udod is a teacher of classical guitar, ukulele, electric guitar and bass guitar. Anzhelika received a higher musical education at the Kiev National University of Culture and Arts. In her lessons, work is always in full swing, students play by themselves and together with a teacher, get acquainted with literacy, simple exercises and gradually move on to an interesting repertoire. The program includes compositions of contemporary musicians, famous world hits, as well as methodically necessary educational works. Angelica will find a common language with both young students and adults. The main thing is that a friendly and pleasant atmosphere reigns in the lessons!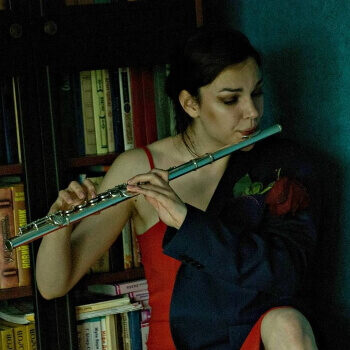 Daria Obelchak
FLUTE TEACHER
Daria Obelchak is a professional flutist and teacher. Daria teaches block flute, sopilka, flute. Combines pedagogical work with work in the state orchestra. Daria received her higher musical education at the National Pedagogical University M.P.Dragomanova. A friendly and exciting atmosphere reigns in her lessons, both children and adults get a lot of pleasure from the process of comprehending the magic musical instrument the flute.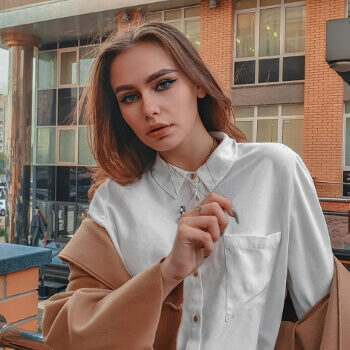 Elina Levitskaya
TEACHER OF ENGLISH, RUSSIAN, UKRAINIAN, GERMAN LANGUAGES
Elina Levitskaya is a teacher of English, German, Russian and Ukrainian languages.
Elina has a wonderful experience of working with both preschoolers, schoolchildren and adult students. Elina has a higher specialized pedagogical education, practices pedagogical work with Ukrainian students, as well as with the Ukrainian diaspora in different countries – the USA, Canada, Europe – she helps children and adults learn their native language, write competently and read fluently in any of the chosen languages.
If you need to improve your English or German grammar, be sure to join groups or individual lessons with Elina! Learn Ukrainian or write competently in Russian – sign up for lessons!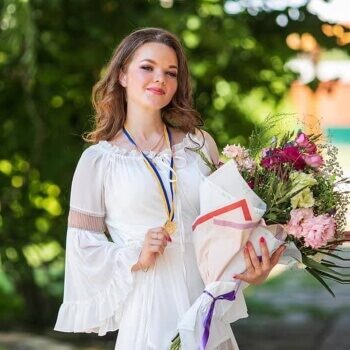 Stadnyk Yuliia
TEACHER OF ENGLISH, RUSSIAN, UKRAINIAN LANGUAGES
Julia is a wonderful teacher of English, Russian and Ukrainian languages! Her lessons are a fairy tale world of adventure for children and constructive planning for adults. Julia graduated from the Kiev National Linguistic University. The experience of working with children allows you to find the key to everyone and involve them in the world of knowledge!
Join Julia's English lessons and improve your knowledge!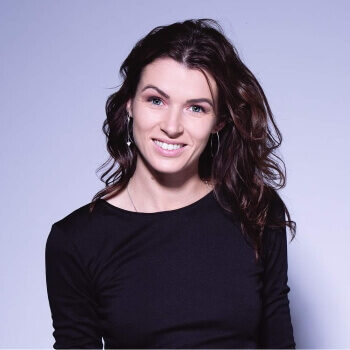 Yulia Neporozhneva
VIOLIN TEACHER
Yulia Neporozhneva is a brilliant violinist who has given concerts in many countries of the world! Educator by vocation and education – Julia worked for several years as violin teacher at a music school in Singapore and, as you understand, Julia is fluent in English, which our international students really like! In 2013, Yulia graduated from the Donetsk State Conservatory. S. S. Prokofiev and has been successfully working in her specialty for almost 10 years.
Classics and modern music sound in the lessons, and the teacher also improves the theoretical knowledge of her students. Julia's students leave their lessons with inspiration and are looking forward to the next meeting with their professor!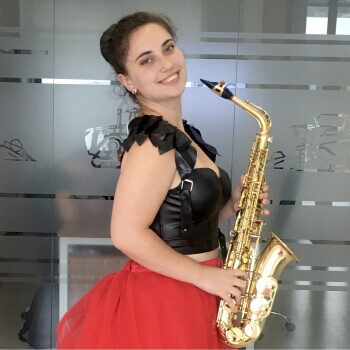 Anastasia Posmerega
SAXOPHONE TEACHER
Anastasia Posmerega is a saxophone teacher at the Montessori Center. Graduated from the National Academy of Music. P.I. Tchaikovsky with honors, class of the teacher of the Honored Artist of Ukraine, laureate of the M.V. Lysenko – Yu.V. Vasilevich.
Anastasia is a laureate of regional, all-Ukrainian and international competitions, an active participant in concerts and festivals. She took part in master classes by Claude Delangle (France), Arnaud Bornkamp (Netherlands), Jean-Denis Mischa (France), Margarita Shaposhnikova (Russia), Nikita Zimin (Russia), Pavel Gusnar (Poland), Richard Zolodevsky (Poland). Anastasia is a member of the only female orchestra in Ukraine "Queens orchestra".
Anastasia's students are inspired to learn the basics of performing bright modern and classical compositions on the saxophone! Join you too!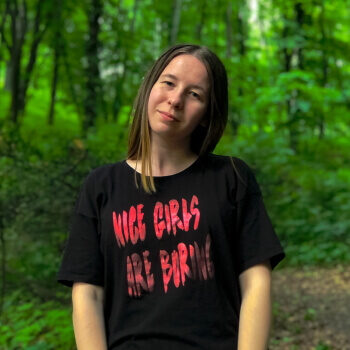 Diana Rusanova
VIOLIN TEACHER
Diana Rusanova is a violin teacher at the Montessori Center. Graduated from the Kherson State University in the violin class, now she combines pedagogical work with performing work: in addition to a teacher, Diana is an artist of the State Academic Pop Symphony Orchestra of Ukraine. In Diana's lessons, the first place is occupied by professionalism and a correctly methodically constructed program for each student – these are the best examples of classics and transcriptions of world hits for the violin part. Violin lessons with Diana Rusanova are a bright musical world and a complete immersion in the magical sounds of the violin! Give yourself and your children the fulfillment of your cherished desire – a beautiful game and violin lessons!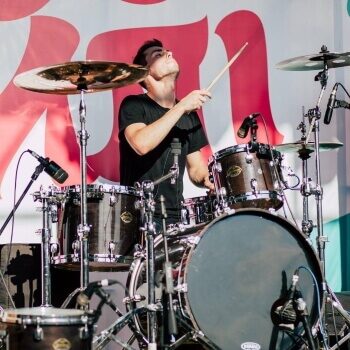 Dmytro Yakushko
PERCUSSION INSTRUMENTS TEACHER
Dmytro Yakushko is a drum teacher at the Montessori Center. Dmytro is an excellent performer and a fan of his work, an active musician of the famous Ukrainian band Gadyukin Brothers.
In his lessons, Dmitry gives unique knowledge – as a practicing musician, he shares his stage experience and techniques. The study of musical styles and trends, as well as the study of the drums in musical compositions, and musical literacy are mandatory elements of the lesson plan. We are waiting for you at the drum lessons!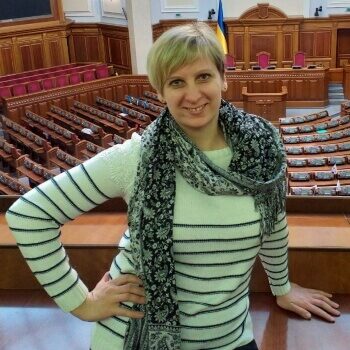 Victoria Shevchenko
MATH TEACHER
Victoria Shevchenko is a math teacher at the Montessori Center. Victoria has over 15 years of experience working with children. He owns modern methods, conducts online lessons with school-age children of different levels of knowledge, prepares for exams and ZNO.
Victoria graduated from the Faculty of Physics and Mathematics of the Nezhin State Pedagogical University. M. Gogol with a degree in "Teacher of Mathematics and Fundamentals of Economics". We are waiting for you at the lessons of mathematics!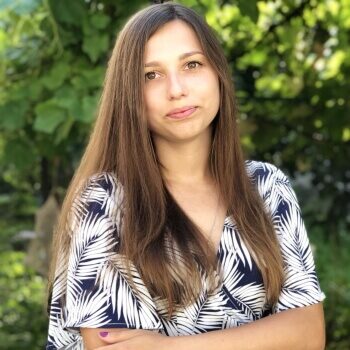 Alina Gerzhan
SPEECH THERAPIST
My name is Alina! I am a speech pathologist with 6 years of experience. The speech development of a child is of particular importance in the formation of a personality, because a child's speech largely determines his intellectual, communicative and general cultural level. The task of a speech therapist is to activate and form the correct development of speech.
You can contact me if your child pronounces sounds incorrectly or replaces them. If it is difficult for a child to build a dialogue, tell a story and express an opinion coherently. If the speech is not clear and incomprehensible. I am working on the development of grammar, vocabulary on sound pronunciation. Development of the articulatory apparatus, phonemic hearing and higher mental functions (memory, attention, thinking). With me, your child will speak confidently and clearly, I find an approach to all the little "don't want to".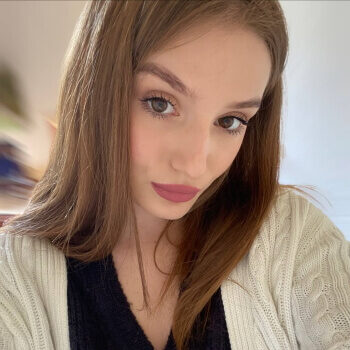 Karina Gavrilova
TEACHER OF ENGLISH AND GERMAN LANGUAGES
Karina Gavrilova is a teacher of German and English at the Montessori Center.
Karina conducts classes with children and adults using a communicative method. Prepares for admission to the university and to ZNO. Karina speaks English and German at a high level. She has over 5 years of experience working with children and adults. At the first lesson, new students are tested to determine the level of language proficiency. The curriculum is designed for children of preschool and school age, as well as for adults. We are waiting for you at the lessons of English and German!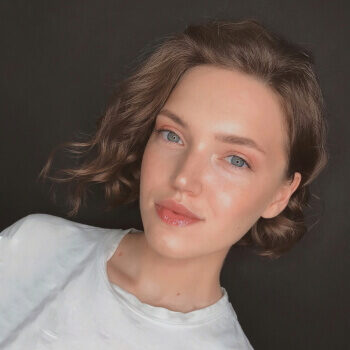 Ekaterina Kliandrova
ADMINISTRATOR
Ekaterina joined the Montessori Center team in 2020 and became an excellent administrator and assistant in all the school's affairs! Ekaterina graduated from the Kiev National University of Culture and Arts and has excellent knowledge of not only administration, but also art!