Our Team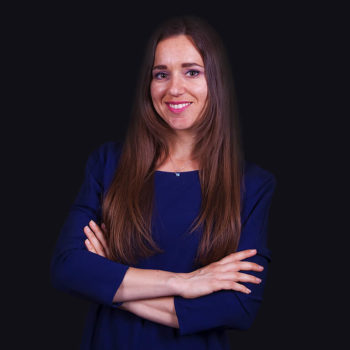 Ekaterina Romanyuk
ART TEACHER
Ekaterina Romanyuk is a teacher of painting, graphics and deco­ra­ti­ve arts. She graduated from the Khmelnytskyi National Univer­sity with a degree in "Graphic Design". Her pedagogical work experience is over 7 years. Since 2018, Catherine has been educating a large number of students at "Montes­sori Center", with whom she success­fully participates in All-Ukrainian exhibitions school competitions.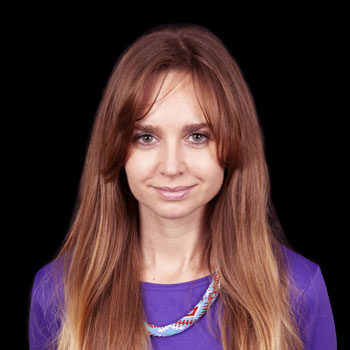 Valeria Moskvitina-Dmytrieva
ART TEACHER
Valeria graduated from Kherson State University with a degree in Teacher of Fine Arts. She has excellent pedagogical experience at the art school, as well as the experience of the head of the art department. Valeria Andreyevna works with children from 5 years old, and also leads art lessons with beginner adults. She holds master classes in painting, as well as in technique impasto, drawing with a palette knife. Since 2016, she has been conducting art therapy for military personnel, their families and children. She is actively involved in volunteer work with migrants. Painter, works in the artistic direction of impressionism, impasto technique. She takes part in international open air and exhibitions. Held more than 20 solo exhibitions in Ukraine and Poland. Her works are in private collections in Poland, Sweden, Switzerland, USA, Italy and other countries of the world.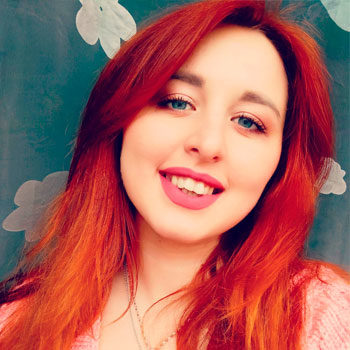 Tatiana Demedenko
VOCAL TEACHER
Tatyana Demedenko is a teacher of pop vocal at the Montessori Center. She graduated with honors from the Kiev Institute of Music. R.M. Glier. She is a laureate of many All-Ukrainian and International competitions, as well as a participant in festivals. In her lessons, Tatyana applies the model of individual preparation and communication with each student. It will be with great pleasure that he will help the student realize that each person has the ability and ability to sing, to eradicate all constrictions, to positively tune in and first of all, find the right vibrations and believe in oneself. Tatyana does a lot of work on staging breathing and correct voice recognition. Uses a repertoire of different styles and genres in the lessons. "I adhere to the principle that everything in life can be learned. I put music on one of the first places in life. I can't live without art! I like to make people happy and see their bright emotions and smiles on their faces. My goal is to prove to you that you already know how to sing and you can definitely sing! "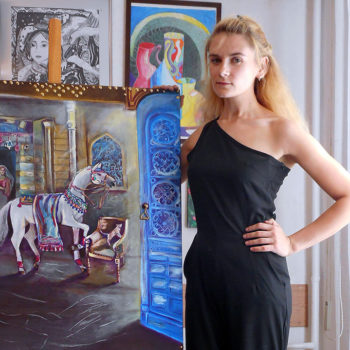 Anastasia Oleynikova
ART TEACHER
Anastasia Oleynikova brings up the most talented students of "Montessori Center" from 2015 – she holds lessons in painting, drawing, modeling and deco­ra­tive arts. Anastasia graduated from Kryvyi Rih State Peda­go­gical Univer­sity with a degree in visual arts. She is a participant of various competitions and exhibitions: All-Ukrainian competition-exhibition of works of art "MYSTETSTVO", Chelsea Inter­natio­nal Fine Art Com­pe­ti­tion. What is more, many of her works are exhibited in the private collections in Ukraine, Germany and many of the CIS countries. Her pedago­gical experience is 6 years.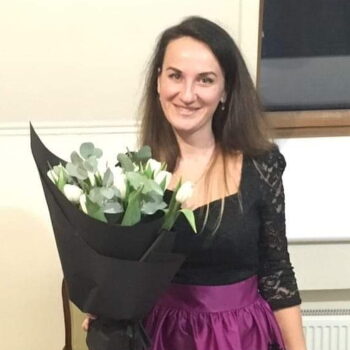 Maria Glinskaya
VOCAL TEACHER
Maria is a pop vocal teacher since 2007. She graduated from the Kiev National University of Culture and Arts, specializing in pop vocal teacher and artist-vocalist. Throughout her career as a teacher, she studied vocals with show business stars, took part in the jury of the All-Ukrainian song competitions. Maria's students take an active part in all kinds of concerts, festivals and competitions. Most of the students became laureates not only at the All-Ukrainian, but also at the International platforms (Italy, France, Poland, Turkey). "In the educational process, I pay great attention to the formulation of the voice, the development of musical ear, the manner of performance, the presentation of sound, detailing the work with diaphragmatic breathing. Correctly delivered breathing affects not only the color and timbre of the sound, the breadth of the range, but also helps relieve stress. For people working in business, I use training and voice training techniques, after which the voice will not get tired, break down and sit down under loads (presentations, trainings, conducting meetings). The voice will sound confident, even and deep."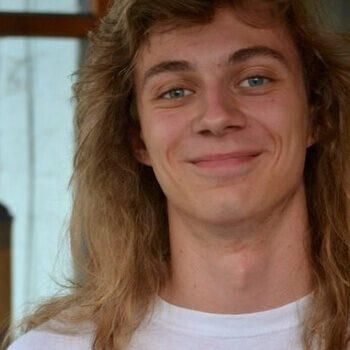 Illia Bilyi
GUITAR TEACHER
Illia Bilyi is a guitar teacher. Ilya Vladimirovich plays all types of guitar: classical, acoustic, electric guitar, bass guitar and ukulele. Graduated with honors from the Kiev Municipal Academy of Music named after R. M. Gliere. Ilya has been teaching since 2015, and is also an excellent performer of music of various styles – from classical to rock music. "I am convinced that everyone can enjoy music, regardless of age, experience and ability. Thanks to modern techniques and an individual approach, which I definitely use in my lessons, you will learn many performing techniques and will delight yourself and your loved ones by playing the guitar!"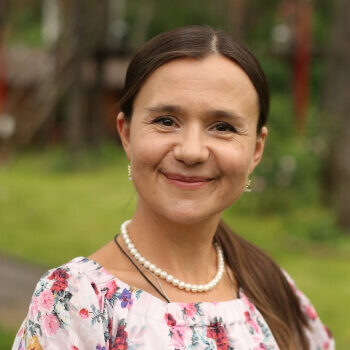 Daria Sobchuk
ART TEACHER
Daria Sobchuk is a teacher of fine and decorative arts. She graduated from the Kiev National University of Culture and Arts, as well as a master's degree from the National Pedagogical University. M.P. Drahomanov. Daria has been successfully teaching at the Montessori Center since 2020. From the first lessons, children and parents are delighted with Daria's ideas and approach; at each lesson, the teacher sensitively helps, but in no case does he interfere with the process of creativity of the novice master. Daria has additional certificates and diplomas of completing art and teaching courses and advanced training. We are waiting for you at art lessons with the whole family!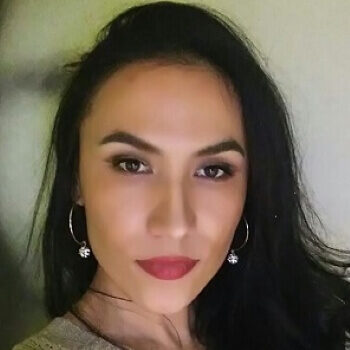 Diana Koval
DRESSMAKING AND SEWING TEACHER
Diana Koval is a wonderful master of her craft. Her lessons are wonderful – children and adults create unique masterpieces with their own hands – from small toys and jewelry to large finished items of clothing and home decor.
Diana has incomparable experience in general education school, is able to cheerfully and effortlessly teach children to master, create, gives professional skills in working with tools, sewing machines, which can give only a loving teacher.
We are waiting for you at cutting and sewing courses! Be sure to try yourself in this work and you will get an unforgettable experience and wonderful skills that you will be happy to apply in everyday life and decorate yourself and your home!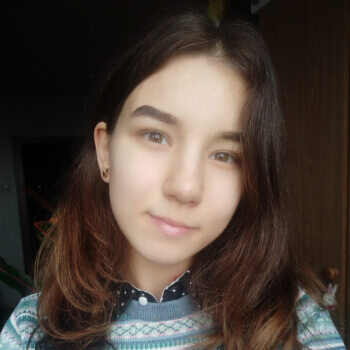 Kateryna Romanovska
PIANO TEACHER
Kateryna Romanovska
is a piano teacher. Ekaterina graduated from the National Pedagogical University. M.P.Dragomanov on piano. Ekaterina has an excellent experience of working with children and adults for over two years. Catherine's lessons include classical, modern and jazz music. Students select by ear, learn musical notation and the basics of improvisation.
The secret of Catherine's students' success is her sensitivity and kindness. When the children enter the classroom, they do not want to leave and listen to everything that their respected teacher tells them.
If playing the piano is still a dream for you, be sure to come to the lessons of Ekaterina Romanovskaya and make your dream come true!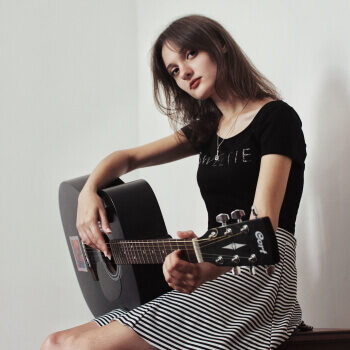 Anzhelika Udod
GUITAR TEACHER
Anzhelika Udod is a teacher of classical guitar, ukulele, electric guitar and bass guitar. Anzhelika received a higher musical education at the Kiev National University of Culture and Arts. In her lessons, work is always in full swing, students play by themselves and together with a teacher, get acquainted with literacy, simple exercises and gradually move on to an interesting repertoire. The program includes compositions of contemporary musicians, famous world hits, as well as methodically necessary educational works. Angelica will find a common language with both young students and adults. The main thing is that a friendly and pleasant atmosphere reigns in the lessons!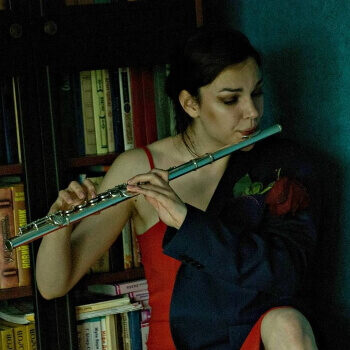 Daria Obelchak
FLUTE TEACHER
Daria Obelchak is a professional flutist and teacher. Daria teaches block flute, sopilka, flute. Combines pedagogical work with work in the state orchestra. Daria received her higher musical education at the National Pedagogical University M.P.Dragomanova. A friendly and exciting atmosphere reigns in her lessons, both children and adults get a lot of pleasure from the process of comprehending the magic musical instrument the flute.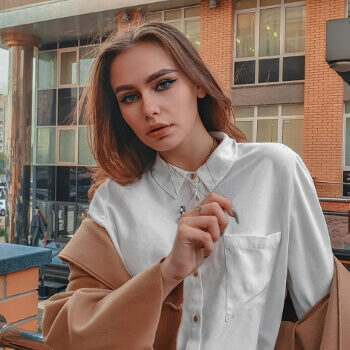 Elina Levitskaya
TEACHER OF ENGLISH, RUSSIAN, UKRAINIAN, GERMAN LANGUAGES
Elina Levitskaya is a teacher of English, German, Russian and Ukrainian languages.
Elina has a wonderful experience of working with both preschoolers, schoolchildren and adult students. Elina has a higher specialized pedagogical education, practices pedagogical work with Ukrainian students, as well as with the Ukrainian diaspora in different countries – the USA, Canada, Europe – she helps children and adults learn their native language, write competently and read fluently in any of the chosen languages.
If you need to improve your English or German grammar, be sure to join groups or individual lessons with Elina! Learn Ukrainian or write competently in Russian – sign up for lessons!